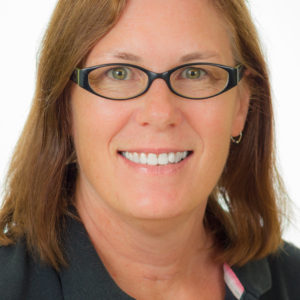 Eagle's Wing turned 25 years old on August 24, 2017. We opened our doors back on August 24, 1992 in apartments 401 I and 401 J. Previous to Eagle's Wing, a private child care program named ABC, operated out of those 2 apartments. ABC was a parent co-op and times were such that co-ops just did not have enough volunteers to stay afloat. When ABC went out of business, the University Apartments community petitioned the Division of University Housing to sponsor their own early childhood program and thus was the start of Eagle's Wing.
We started with a license for 26 preschool children. For the next 5 years we responded to community need and added on a half day program, kindergarten wrap-around (then public school kindergarten was a half day only), a toddler program, a before and after school program and a summer school-age program. Eventually we had early childhood classrooms in 11 of the 12 apartments in building 401.
When the addition to the Community Center was built in 1997/1998, classroom space was part of the addition. Eagle's Wing moved our 11 apartment classrooms up to the Community Center. We closed at noon on a Friday, started our move and opened at 7:30 a.m. on Monday. It was a hectic, joyful weekend for our amazing teachers, with lots of pizza and music to keep us going into the wee hours each morning. We are now licensed for 107 and time marches on…
Debb Schaubs, having been in the Early Childhood Profession for 44 years, 25 of those as Director of Eagle's Wing, is now retiring. She reflects on her time with Eagle's Wing as being the best of the best and is so honored and grateful for having met the most amazing people in the world each and every day.
After a national search to select the next administrator for Eagle's Wing, we are all delighted to welcome Paula Zipperer to her new role as Director. Paula too, has been with Eagle's Wing for the past 25 years, in the roles of Early Childhood Teacher then Assistant Director. Paula and her husband Dave are the parents of 2 amazing grown boys. Paula brings her parental experience, her 36 years of Early Childhood Education experience as well as her ECE degree and continuing education to the position. She is highly regarded within the Early Childhood community and is respected and loved by the Eagle's Wing teachers.
Eagle's Wing celebrated with an Open House on Friday, August 25, 2017, along with a short program, cake and punch. It was wonderful to meet new residents and come back together with some old friends. Eagle's Wing has touched so many lives in the past 25 years. We're looking forward to making many new friends, and having all sorts of new adventures under the gentle and astute guidance of the new Director Paula Zipperer.