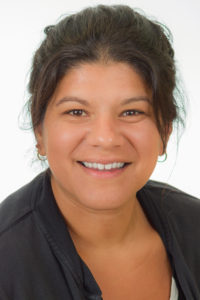 My name is Cindy Rosas-Bridges and I am one of the new assistant directors at Eagle's Wing. I grew up in Madison, WI and started working at Eagle's Wing as an Assistant Aide while in high school. 
I attended UW-Madison as a student-parent while my daughter attended Eagle's Wing and loved it. Throughout college, I interned at Eagle's Wing, worked as a student hourly and, after graduation, was hired on and worked as an Early Child Educator for 15 years. I have a partner who is a firefighter in Madison, and three children ages 17, 11 and 5. 
I love spending time outdoors, with family, and reading. I love being with children in general, and I love the community and diversity here in UA. I am so blessed to work with such an amazing team of teachers and watch so many families grow over the years, see the children grow, and share stories with each other. 
This is a very special place and it is a rare gem in the stone.  The community, teachers, staff, etc. in UA are what keep me dedicated to working for them for all these years.