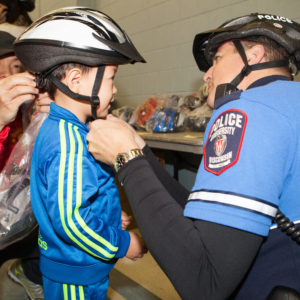 Spring is here and so is bike season! Join us at our annual Bike Festival in the Community Center on Saturday, April 14 from 10 a.m. to 12 p.m. Spend the morning learning and about bike repairs, biking paths and bike safety.
Make sure to arrive early to receive free bike helmets for children (limited totwo per family, depending on availability), minor bike repairs, and tickets to win dozens of prizes and healthy grab-and-go snacks. Also meet mascot Bucky Badger in person. This is a free event and open to residents of University Apartments. Registration is not required.
FUN FACTS
Did you know that a bike helmet should sit on top of the head in a level position, and not rock forward, backward or side to side?
Did you know that a properly fitted bike helmet is just as effective when riding a scooter, roller skating, or in-line skating?