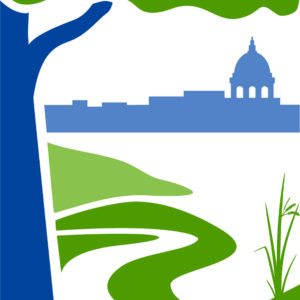 Submitted by Lakeshore Nature Preserve Staff: Emily Jorgensen, Bryn Scriver and Ben Winesett
The University Apartments are fortunate to be surrounded by the Lakeshore Nature Preserve — a 300-acre outdoor teaching and research laboratory on the UW-Madison campus. Although the preserve is a highly utilized leisure space, wildlife viewing area, and a hotspot for biodiversity, it is also a work in progress. The preserve is actively managed to enhance wildlife habitat, maintain soil, and increase storm water infiltration, among other ecosystem services. Management activities include the use of prescribed fire, the removal of invasive plant species and the addition of native plants. 
There are a few simple things you can do to help keep the Lakeshore Nature Preserve healthy and beautiful:
Do not collect or pick plants, wood, stone, earth, or animals.

 

Dispose of waste in receptacles provided at fire circles and parking lots.

 

Get involved! Join in a drop-in volunteer opportunities or a free, family-friendly nature walk. See box below for more information
To learn more about the Lakeshore Nature Preserve visit lakeshorepreserve.wisc.edu.