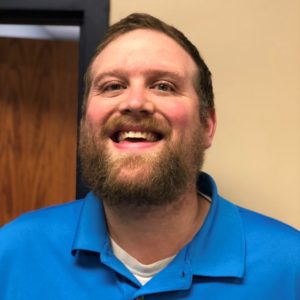 Hello, my name is Andrew Werner and I am really looking forward to this new role. I am from Milwaukee, and have lived in Nebraska, Kansas, and New York along the way. I earned my Bachelor of Arts in Communication at UW-Whitewater and then proceeded to get my Masters in Counseling and Student Development at Kansas State University.  
I have worked in Residence Life for about nine years and with a few non-university jobs, I am excited to be back.
When I am not at the office, I like to spend time with my wife Kelly and our dog Cooper.  We also enjoy mini trips throughout the state and our goal is to go to every Major League Baseball stadium to see the Milwaukee Brewers. I am also a huge Green Bay Packers and Wisconsin Badgers fan.
I hope I get the chance to meet every one of you, so I can learn from you in order to make this community the best around. My office is in the Community Center but if you need anything, do not hesitate to email me at andrew.werner@housing.wisc.edu.