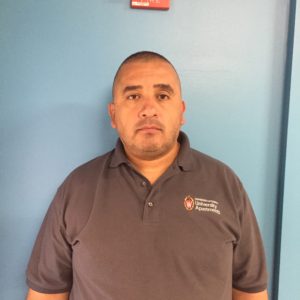 We are proud to introduce Cesar Molina to University Apartments. Cesar came to us from the physical plant where he did custodial and project work. 
Cesar comes with a great deal of custodial and floor maintenance knowledge. 
Cesar is a hard worker and is teaming up with Ramon to turn over apartments. 
Fun fact:  Cesar's partner is Gabriella who worked at University Apartments previously. When Cesar is not here you are most likely to find him watching soccer. If you come early enough to the Community Center, you will see Cesar cleaning in the classrooms and offices making sure it's ready to go by 7 a.m. Please help welcome Cesar to our custodial team.