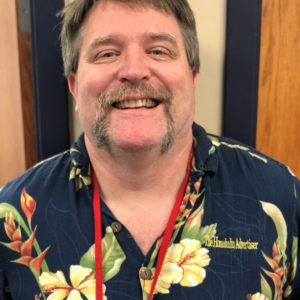 Greetings and salutations to all. I am the new Molly/office coordinator for University Apartments.
My wife, Lucy, and I moved to Madison and Wisconsin in July, 2017, from Costa Rica, where we lived for 8-plus years. We ran a small hotel in the jungle and returned to be closer to family. I worked in newspapers for 20-plus years with stops in Washington, Oregon, Idaho, Japan and Hawaii.
Lucy and I have two dogs, Mini-B and Akila, and we like exploring around the region as we are not too familiar with our new surroundings.
You can find me at the Community Center or the AFO office daily, so please swing by anytime, and you can also drop me an email: mark.eidson@housing.wisc.edu.