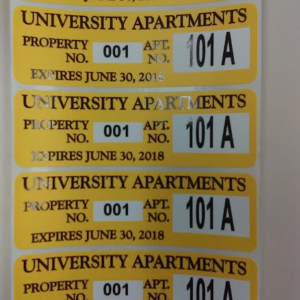 The summer storage rules went into effect on April 1.
Please refer to your storage policy you received when you checked in to your apartment for what can be placed outside. View a copy of the storage policy.
Also, please make sure property labels are replaced if you are leaving for the summer.