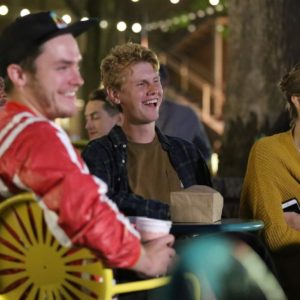 Sunny days and sunsets never get old, but nighttime on the Terrace at Memorial Union is something truly spectacular.
A summer long program that blends free concerts and movies with warm summer nights in one of Madison's most popular places, Terrace After Dark is your perfect excuse for kicking back, catching some great entertainment and letting your cares float away. 
The programs start May 11 and will continue through the summer. The events are free for UW-Madison students, faculty, staff, Wisconsin Union members and their guests. Visit for more information on upcoming events.