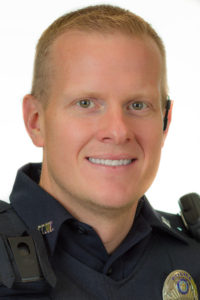 Written by Terry Evans, Officer Terry Evans, University Apartments Community Officer (Email: terryevans@wisc.edu, Twitter: @UnivAptsUWPD, 608-265-5717 or 608-262-2957)
Don't Feed the Turkeys
Thanksgiving has ended and the community turkeys are thankful they made it through the holiday. There are still important tips when dealing with the turkeys this winter. DO NOT FEED THE TURKEYS! It is important this winter that we do not feed the turkeys. The following information is from the Department of Natural Resources:
Biologically, artificial feeding is not the best approach to helping wild turkeys. The department advocates proper habitat management (which does not include artificial feeding) to promote a naturally sustaining wild turkey population. A frequently asked question during Wisconsin winters is whether it is advisable to begin artificially feeding wild turkeys, especially during periods of sub-zero weather and deep snow. Wild turkeys, like other species of wildlife, need food, shelter, and cover in order to survive. They existed in Wisconsin long before there were people available to ponder such issues as winter feeding. One risk of winter feeding is that turkeys tend to become tame and dependent on the food. It does little, if anything, positive for the turkey population.
So please do not feed the turkeys this winter. Feeding the turkeys causes them to be dependent on, and attempt to interact more, with our residents.
Porch Pirates
Did you know there is a term for someone who steals packages from the front of homes? They are called porch pirates.
We have offered you tips on preventing porch pirates in the past. With the holiday season upon us many people order gifts and packages online for delivery to their apartment. UWPD and the Madison Police Department want to remind you to take precaution when having a package delivered to your apartment.
Schedule deliveries for when you will be home.
Have a neighbor bring in the package if it gets left at your door.
Have the package sent to your office (if it is allowed). Remember you may not send packages to the Community Center, they will be returned.
If ordering from Amazon have it delivered to an Amazon drop site at Whole Foods on University Avenue or Sellery Hall.
Request the delivery must be signed for and not left unattended at your apartment door.
Take care when ordering expensive items online to ensure they do not get stolen by a porch pirate.
Winter Break Safety
When school is on break for the winter recess, the UW-Madison Police Department reminds residents to take a few steps to help reduce thefts. Crimes, including thefts, often occur when the reward to the criminal (such as obtaining your valuables), outweighs the risk or effort involved. During winter break, UW police officers are doing their part by increasing patrols around campus, but they need the campus community to help.
It is a good idea to store your valuables out of sight – items such as iPods, laptops, and cameras – if you are going out of town. This removes the potential reward for a criminal, and it eliminates the opportunity for the item to be stolen. Other potential targets include cash, compact discs, bikes, jewelry, video games, stereos and televisions. Don't leave attractive items out in plain sight. If possible, store them out of sight and take small valuables with when you leave.
While it may seem obvious, don't forget to lock your windows and doors before you head out of town for the holiday break. It may also be a good idea to let a friend, neighbor, or co-worker know how long you'll be gone and how you can be reached in the event of a problem.
Recovering stolen items is almost impossible unless the victim is able to provide the police an item's serial number. Be sure to keep a log of all of your valuable property. Include the item description, value, and serial numbers. This could also be as simple as photocopying the serial number directly off the item – and filing it away. This information helps police to track and recover stolen property, and assists with any insurance claims. And if you are a victim, be sure to call police IMMEDIATELY – don't wait days after the crime occurred. Immediacy is incredibly important in a police investigation.
The UW-Madison Police Department is always working to keeping you and your property safe. For more information, or if you have questions email me at terry.evans@wisc.edu.