Written by Bryn Scriver, Lakeshore Nature Preserve Volunteer & Outreach Coordinator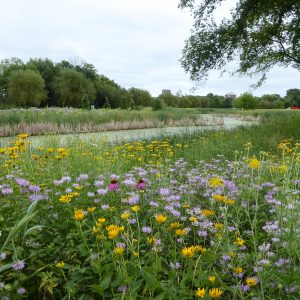 Chances are that as a campus resident you either saw or smelled one of the multiple blue-green algae blooms that occurred on Lake Mendota this year.
Blue-green algae (actually a group of bacteria called cyanobacteria) is always present in our lakes. However, intense rain events like those we saw last spring and summer can wash massive amounts of phosphorus and nitrogen–laden soil into our lakes, resulting in "blooms" or sudden increases in concentrations of blue-green algae. When the blooms start to decay, not only do they form stinking mats and deplete oxygen in the lakes causing fish kills, but some species release dangerous toxins that pose health risks for people and pets using the lakes.
To learn more, join Engineering Professor Trina McMahon (Feb. 17 from 1:30 to -3 p.m.) for a presentation on the effects of algal blooms on the Madison lakes and their impact on the shores of the Lakeshore Nature Preserve. Meet at the UW Eagle Heights Community Center large gymnasium, 611 Eagle Heights Drive. This event is sponsored by the Friends of the Lakeshore Nature Preserve.
The key to reducing blue-green algae blooms is to reduce the amount of nutrients entering our lakes. UW-Madison is doing its part by installing and managing storm water facilities on the west end of campus, including the rain gardens at Eagle Heights Apartments and University Houses, the bio swales along University Bay Drive, and the meandering pond adjacent to parking lot 60. All are designed to remove sediments and slow the release of storm water, as well as provide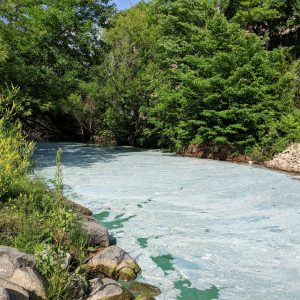 people more opportunities to witness wildlife and enjoy many flowering plants.
For additional information about the Preserve visit the Lakeshore Nature Preserve website.