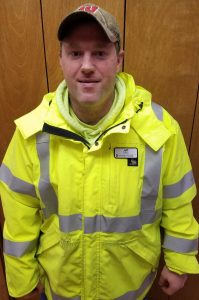 Jeff Welp
Grounds Facility Repair Worker
Jeff started with us on Jan. 2 as a Grounds Facility Repair Worker–Advanced after transferring from the UW Physical Plant grounds department where he worked as a tree pruner since 2011.
Jeff has a bachelor's degree in urban forestry with a business minor. When Jeff is not at work he enjoys deer hunting, four-wheeling, morel hunting and spending time with his family. Jeff and his wife Jenni have one daughter named Jordyn and will be welcoming a son in late April. Jeff is excited to be a part of the University Apartments team.