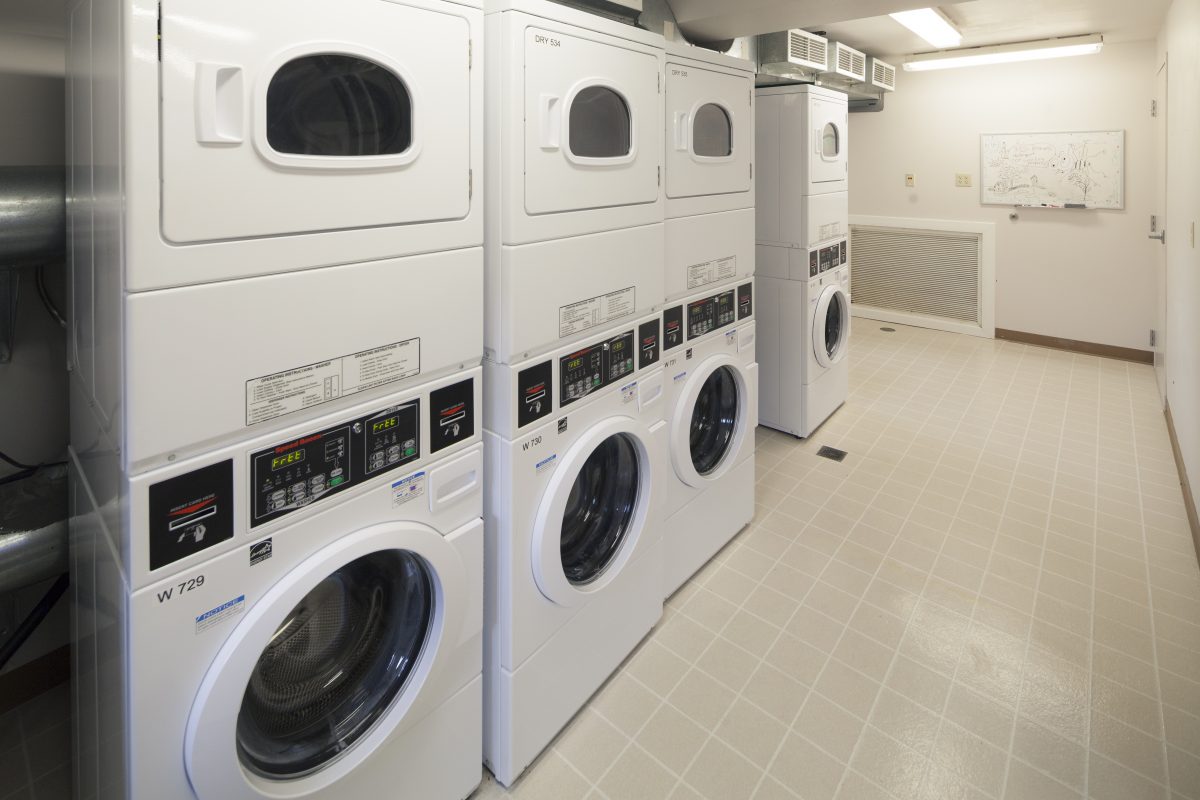 The cost of laundry facilities is included in your monthly rent and therefore is only to be used by residents. Laundry use is permitted from 8 a.m. to 10 p.m. Those are the same hours as quiet hours for all of University Apartments, which is important as school is starting again.
In some buildings, neighbors get together to work out mutually agreeable laundry times, or post a sign-up schedule.
In other buildings, the machines are available on a first-come, first-served basis.
Whatever the tradition is in your building, University Apartments staff (including resident managers) do not monitor or enforce laundry schedules. We encourage you to talk to your neighbors when there is a problem. If you have a concern about the use of your laundry room, contact your resident manager.