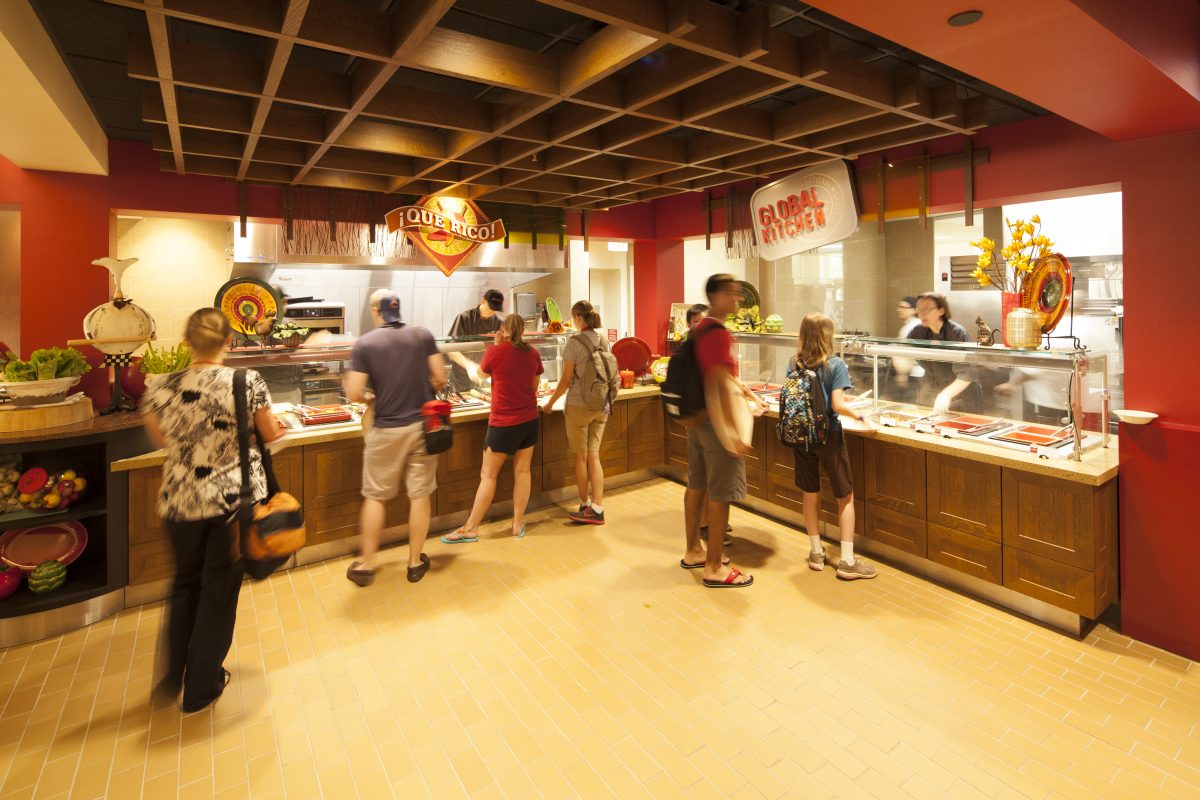 Liz's Market and Four Lakes Market will remain open seven days a week for all Lakeshore Neighborhood dining needs.
Starting Monday, October 5, Carson's Market (located in Carson Gulley Center at 1515 Tripp Circle) will be closed for the remainder of the fall semester. Housing residents in the Lakeshore Neighborhood will still be able to access food deliveries from Carson's Market through the Starship Deliveries app, in addition to in-house, carry-out, and delivery options from Liz's and Four Lakes Markets which are open seven days a week. In addition, in-house dining (with reduced capacity) in available at all our open dining locations. To see what space is available, take a look at our dining seating dashboard before you arrive. Seating availability is updated in real time.
"Because of COVID-19 and using some Lakeshore buildings for isolation space, we have fewer residents living near Carson's Market this semester. It made sense for us to consolidate for the rest of the fall and focus our resources on busier locations that needed more staff," says Peter Testory, University Housing Director of Dining and Culinary Services. "With Liz's and Four Lakes Market within five minutes walking distance from halls in that area and with our expanded delivery and pick-up options at all our dining markets, residents are still able to access food whenever they may need it."
Menu favorites from Carson's Market such as pizza and wings will also appear on menus at both Four Lakes and Liz's Markets. To see what's being served daily, visit our online menus. Simply select the location you would like from top bar and the meal period you would like to view.
Career and student staff who are currently working at Carson's Market will be given the opportunity to transfer to other dining locations within University Housing. In addition, student employees will also be able to keep their same working schedule, regardless of what location they choose to work at.