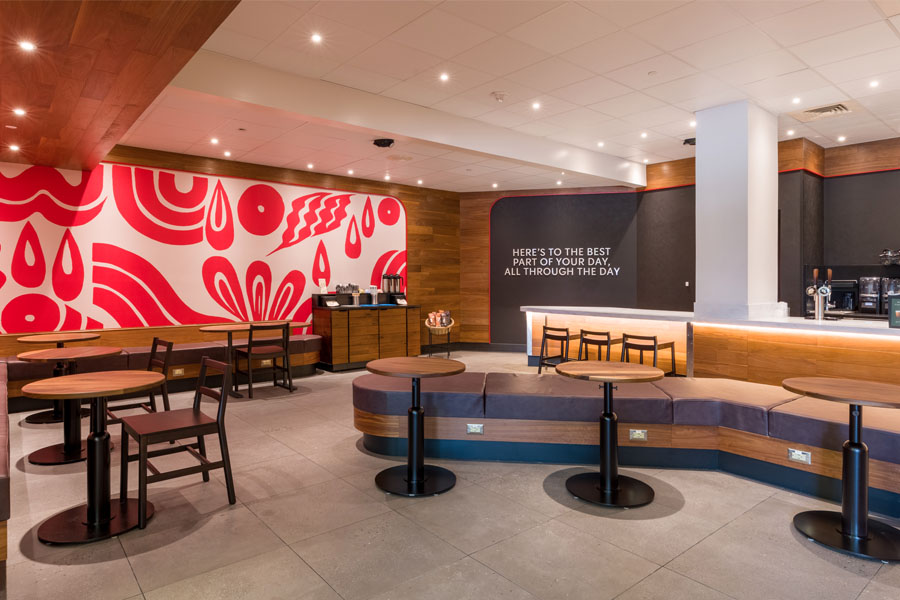 University Housing Dining & Culinary Services' new Starbucks Coffee location, within Smith Residence Hall, is open to the public daily from 7:00 a.m. – 10:00 p.m. starting Monday, October 5.  In honor of the grand opening, they will be running daily specials all week. Orders are also available for delivery through the Starship Deliveries app or pick-up through the GrubHub app.
This location is a full-service Starbucks and is staffed by University Housing career and student staff. Offerings here include hot & iced coffees, blended drinks, teas, cold drinks, and hot and cold food, along with a variety of snacks, sweets, and other grab-and-go options. General public will be able to access this location through the entrance facing Park Street.  Housing Residents are able to enter through the entrance in the lobby of Smith Hall.
Housing residents will be able to use their Resident Food Account at this location. All customers will receive a 5% discount when paying for their purchase with their Wiscard. Students looking for a traditional dining location near Smith Hall will still have easy access to Gordon Avenue Market and Rheta's Market.
Customers must wear a face covering and practice physical distancing when visiting this location or any other University Housing Dining location. For more information on current dining locations, offerings, menus, and hours visit www.housing.wisc.edu/dining/locations