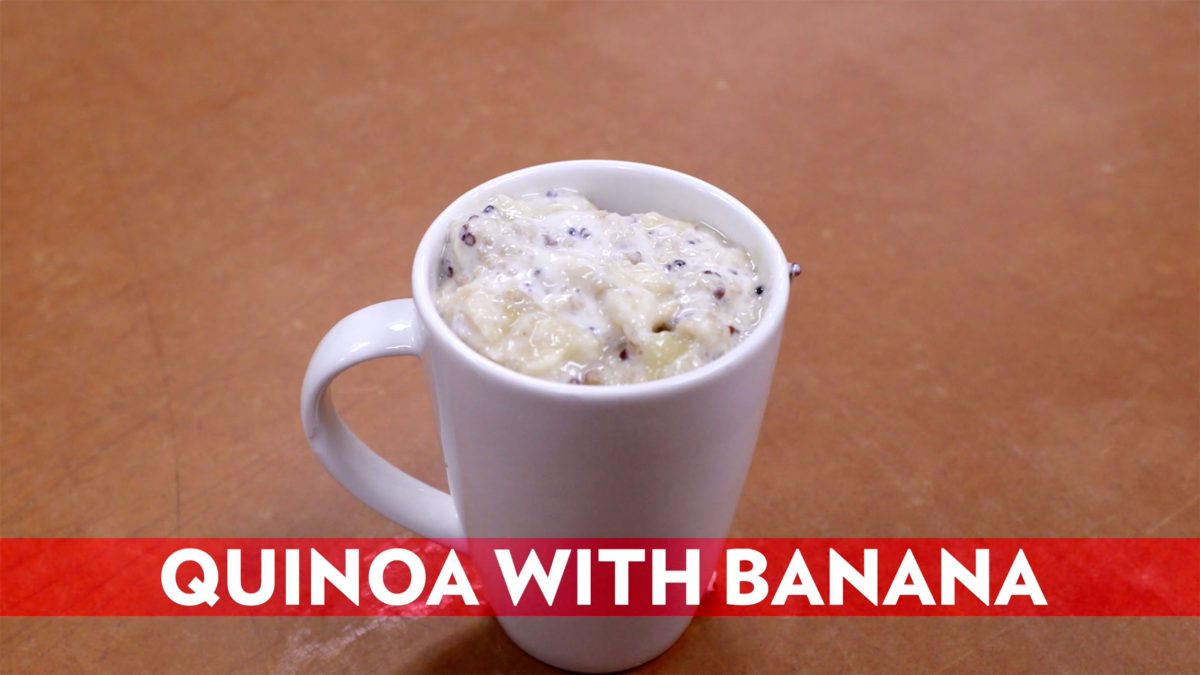 Ingredients
1 cup cooked quinoa
2 medium bananas, mashed
2 tbsp yogurt/Skyr or quark
1/3 cup semi-skimmed milk or non-dairy alternative
1/3 tsp vanilla optional
pinch of fine sea salt
Directions
Combine all the ingredients, stir thoroughly and place in an air tight container (or jar, or cover with cling film).  Refrigerate overnight.
In the morning give it a stir, add a drop of milk or yogurt if the mixture is too thick, top with fruit, nuts and/or seeds and serve.
Additional Notes
Cook the quinoa ahead and once cooled, cover and refrigerate for up to 3 days.
Leftover overnight quinoa should be kept covered in the fridge.  It should retain the same consistency even the next day. If you are planning to keep it in the fridge for longer than a day (2 days is fine) I recommend adding your fruit just before serving.
Serve with more fruit, roasted nuts and/or seeds, or a dusting of cinnamon or cocoa.
Not suitable for freezing.