Hello!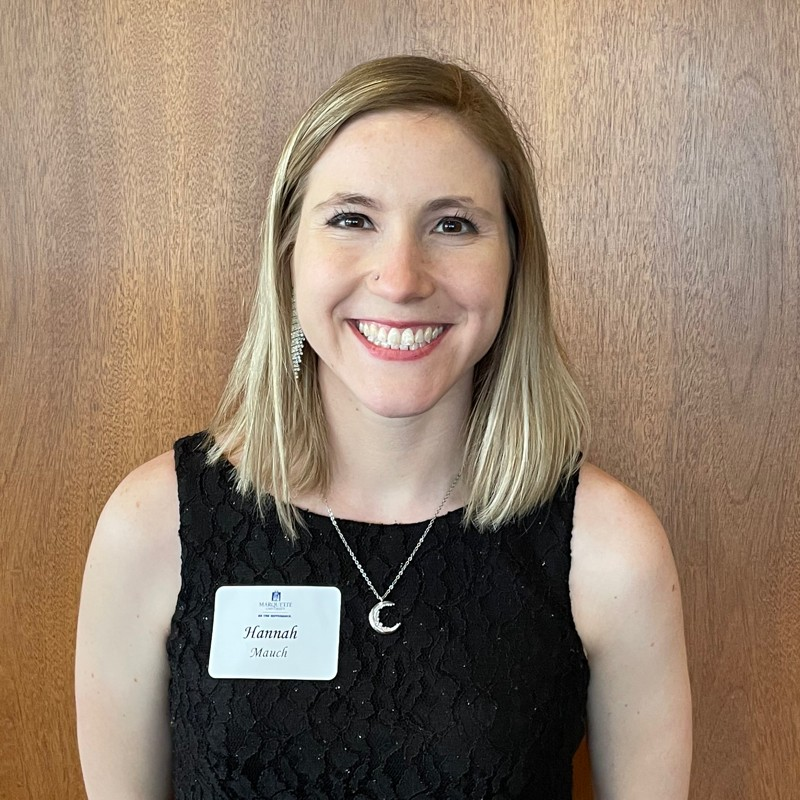 My name is Hannah Mauch, and I am the new University Apartments Summer ACUHO-I Intern. My pronouns are she/her.
I am originally from South Bend, Indiana, but I am currently living in Milwaukee as I attend Marquette University for grad school. I am pursuing my Master's Degree in Student Affairs in Higher Education, and my Bachelor's Degree is in Elementary Education. I attended Marquette for my undergrad as well, class of 2020.
In my free time, I love to play basketball, go for walks or runs, or read a good book. Though I am from Indiana, I am a Chicago sports fan and I follow the Chicago Bulls devoutly. I like discovering new music, shows, and movies. I am, however, currently re-watching Gilmore Girls for the 8th time through because it is my favorite show and I can't get enough of it! A fun fact about me is that I am pregnant with my first, and my partner and I are expecting in November of 2022. We are thrilled to be starting our family!
I will be working in the Community Center, and can be reached at hmauch@wisc.edu. I look forward to working with University Apartments and meeting some new friendly faces!