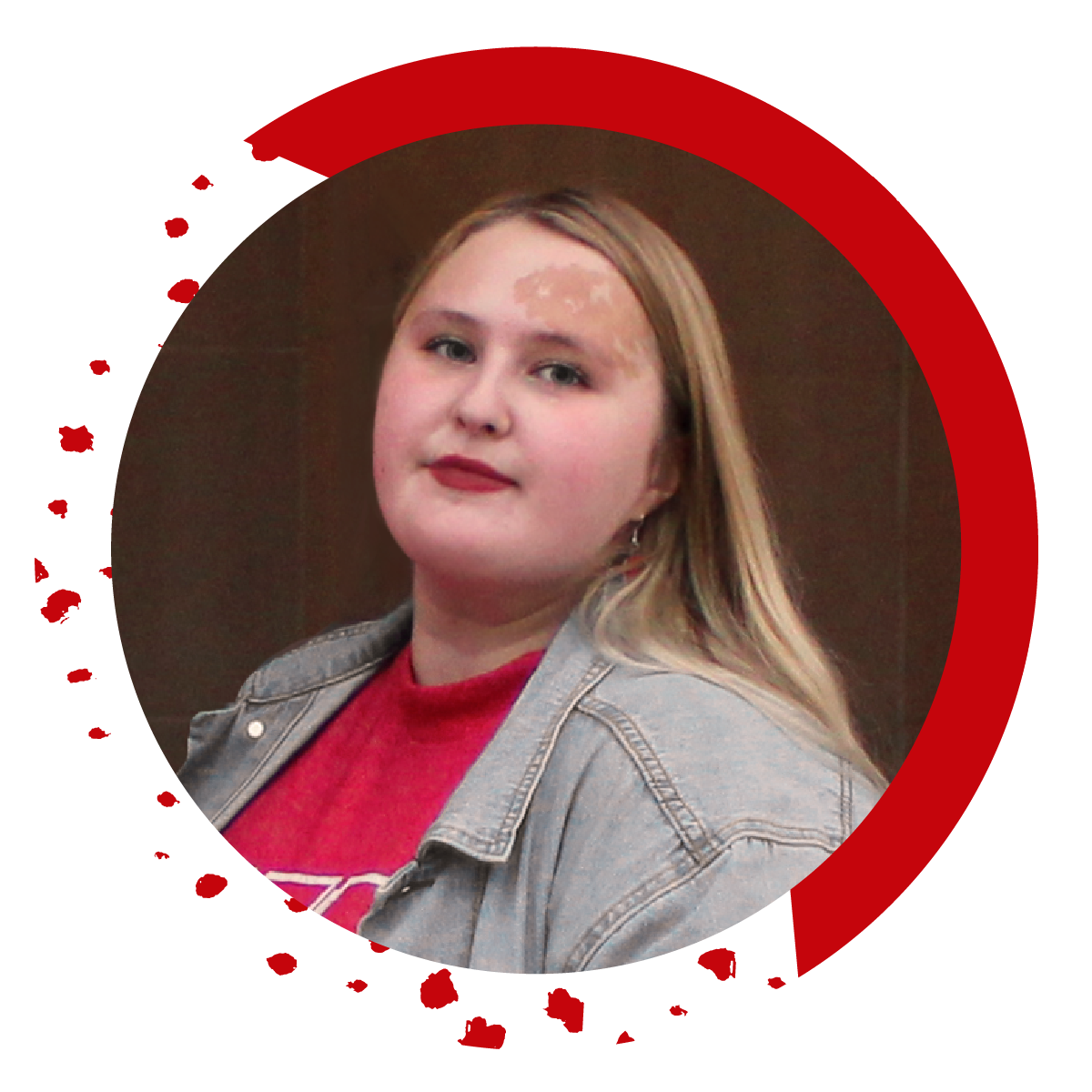 What year in school are you?
Fourth-year
What is your major?
Interior Architecture
What area in University Housing do you work for?
University Housing Facilities
How long have you worked for University Housing?
1 year
What is your current position?
Interior Design Assistant
What do you do in a typical shift?
Each shift is unique! I've been able to grow into the position as I've learned and gained more experience and skills. When I first started, I was shadowing the current interior design assistant in order to learn for when I would fully take over the position. I was doing tasks such as tracking down floor plans and doing furniture inventory related things. Then, during the summer, many of the project installs happen, and that was a cool experience to see the behind the scenes of furniture installs and even larger construction projects such as the Sellery renovation. On a typical day, I do in-depth design work where we are drawing up furniture plans in CAD and Revit, selecting furniture and materials, creating visualizations to help with our design process, and meeting or corresponding with product representatives. Another typical task I do is researching different products and ordering samples such as textiles, laminates, and flooring to meet our project needs. There is such a broad range of design experience that I have gotten out of this job!
What are some perks of your job?
One perk is I get to work with and be surrounded by great people! Scheduling is also very flexible so I am able to still balance school and social life. I'd also say it is a perk that our office is on campus, having a job that is close and I can easily walk or bus to is super convenient. Another huge perk is getting real-world hands-on design experience.
What is your favorite part of the job?
I'd say one of my favorite parts of my job is having the opportunity to work on so many diverse projects. Projects range from small "side-quests" where I may track down a particular finish or rework a small layout to designing large multi-level lounge spaces where I am able to create a new design concept, and select all the furniture and finishes. I also really enjoy collaborating and learning from my supervisor, Housing's Interior Designer, because it allows me to bounce ideas off of someone and discuss solutions to the design challenges we encounter.
What is something you have accomplished in your job that you are proud of?
At this job, I am proud to have accomplished the ability to manage and organize multiple projects at once. Throughout my time, I have been working on multiple residence hall lounge refresh projects, and I am proud to have kept an organized spreadsheet of my design specifications and progress for each project. Becoming stronger in this ability has really been a highlight because it is a crucial skill for this area of work, so I feel well prepared for my future.
What transferrable skills have you learned?
A transferable skill I have learned is building my communication skills and professional relationships with other people in the industry, such as furniture and other product representatives. I have also become more confident in my selections for material and furniture. And as I have mentioned, my skill for being able to manage multiple projects and tasks has grown through experience.
Why should students apply for this job?
This is an amazing opportunity for design students who want to gain experience with real world design while impacting the campus community spaces. The work environment is very welcoming and encourages learning. Hours are very flexible with your schedule, meaning you can work only a few hours to start learning to job in the beginning and then work a full schedule if you want to in the summer. Then when fall semester comes around again, you can workwhat you are able around your class schedule. This job can also qualify as your internship for credit, while getting the benefit of being a paid student employee. It allows for a lot of great experience!
Why did you choose to work for University Housing over somewhere else?
One of the reasons I chose to work for University Housing was that everyone I met during the process was so friendly and welcoming. I also knew that I would be able to balance my work and school due to their flexibility and proximity. I started in April/May just shadowing for a couple of hours a week, and then started working more throughout the entire summer. After summer, I was able to keep working during the school year by choosing hours that worked with my class schedule. Lastly, I also had a familiarity with the residence halls, since I was a past resident, so I felt that it would be a great opportunity to create designs and solutions that would impact a community that I had been a part of.