Our process for returning residents to sign up to live on campus in 2021-22 begins in February, so you have time to consider all your options. We'll post more information about the timeline to return, rates, and more here soon.
Don't rush to sign a lease off-campus. Take your time and get to know people and options first, both on and off-campus. If you choose to #LiveWithBucky again next year and return to the University Residence Halls, you'll get another year of an environment built for and invested in your success, unlike an off-campus apartment. Living on campus gives you more time for the things that matter to you, like studying, friends, and fun.
Why Return to University Housing?

Choose Your Space
Returning residents get to pick their exact space before new students, allowing you to select your same room, a new hall, a single, double, or triple, or with a lake view or near State Street. Additional options include joining any of our popular Residential Learning Communities, such as the International Learning Community and its language immersion houses, offering opportunities to enhance language skills or explore cultures.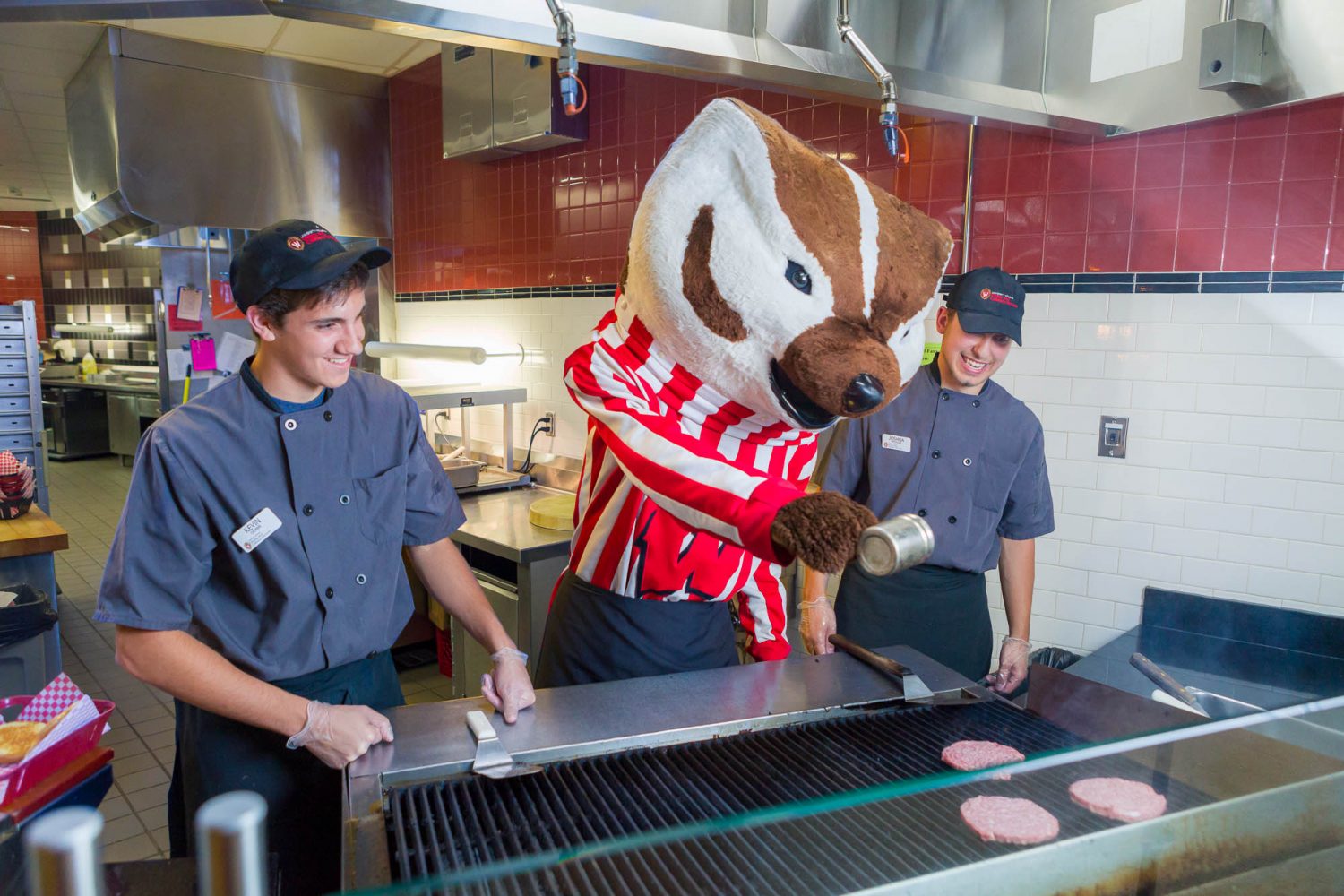 Dining Options
Dining plans aren't required for returning residents, but students can still select one if they wish or opt to eat without a dining plan in any of our locations.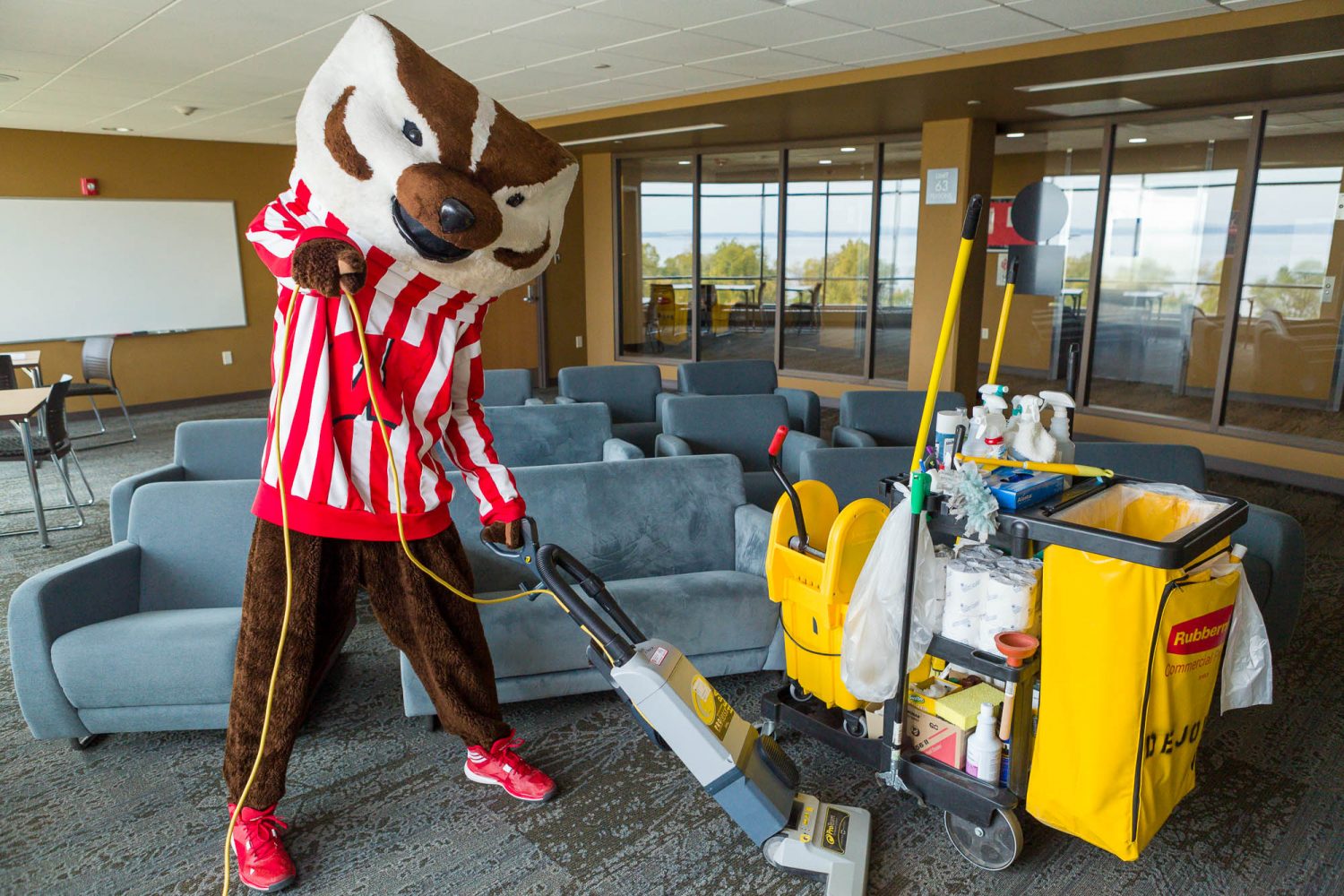 Maintenance & Cleaning
Our Facilities staff handle maintenance and repair requests quickly and efficiently. Plus, we diligently clean all common spaces including bathrooms, hallways, lounges, and more.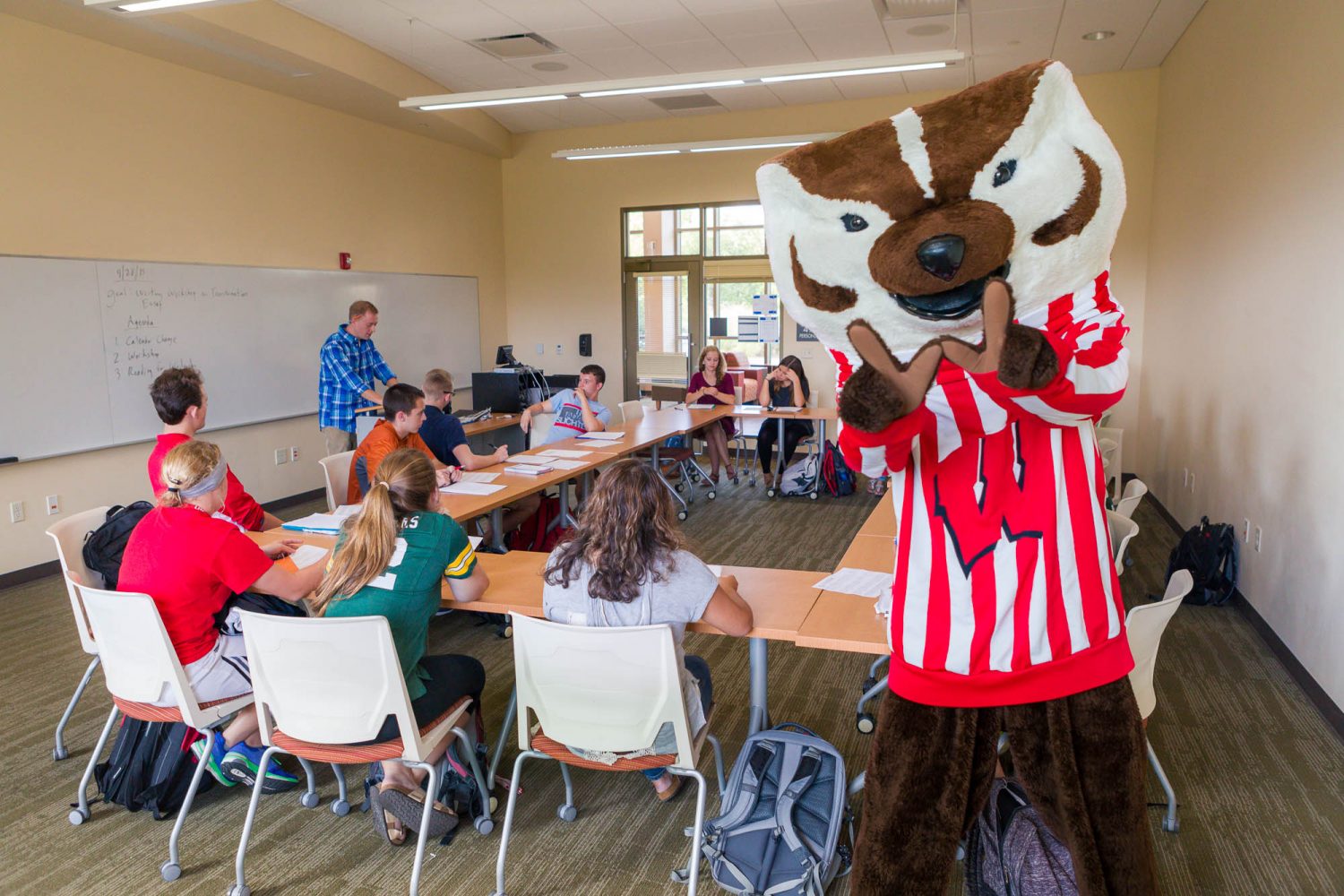 Better Grades & On-Time Graduation
Statistics prove that students who live on-campus on average earn better grades and graduate sooner than those who live off-campus. It's easy to see why: we offer advising, tutoring, classes, and quiet study spaces in residence halls.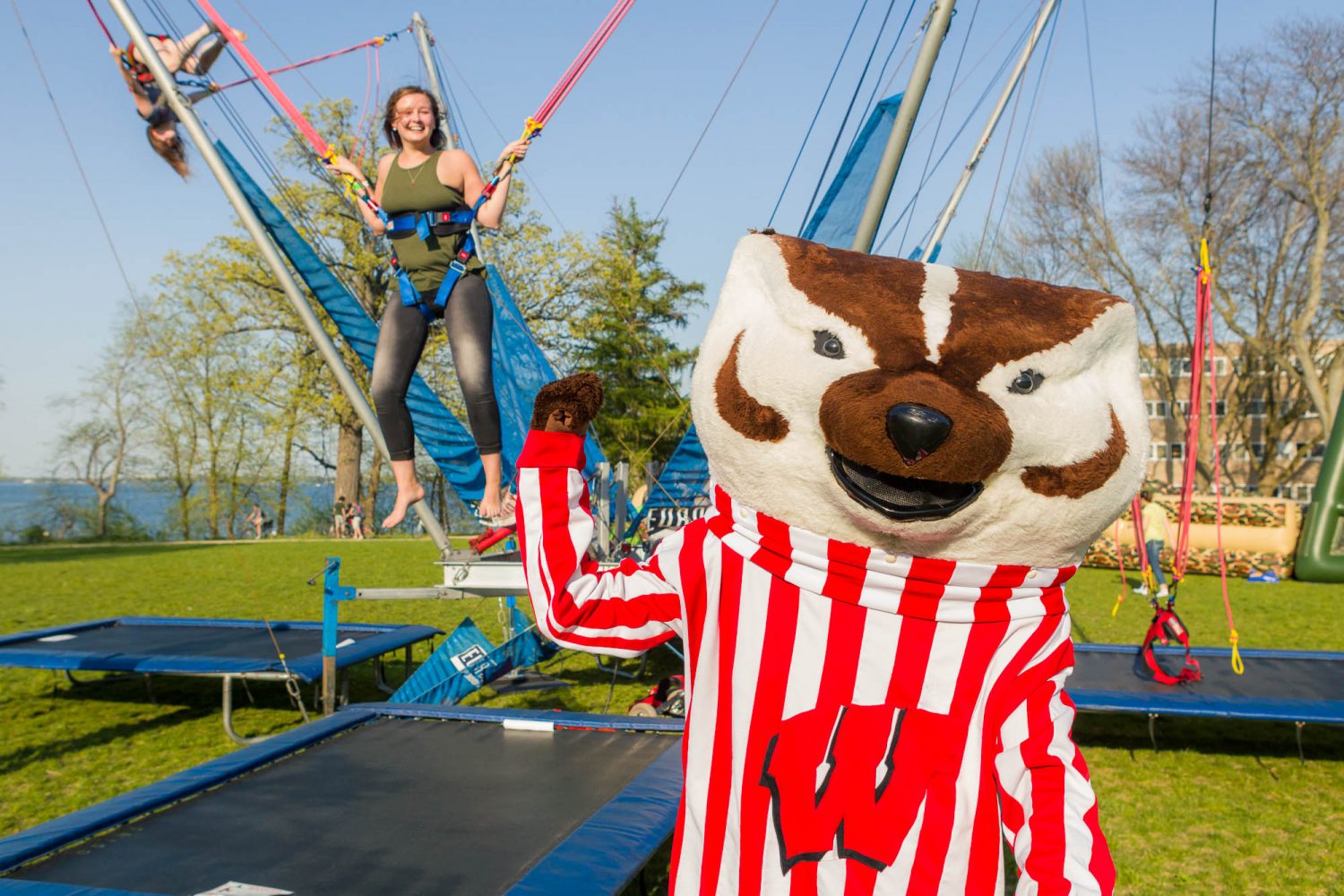 Location & Events
Live near classes, work, and dining with quick and easy access to workout facilities, health services, and more. Plus, every year our staff plan  events for students to relax, unwind, and meet new friends at, whether programs are in-person or virtual.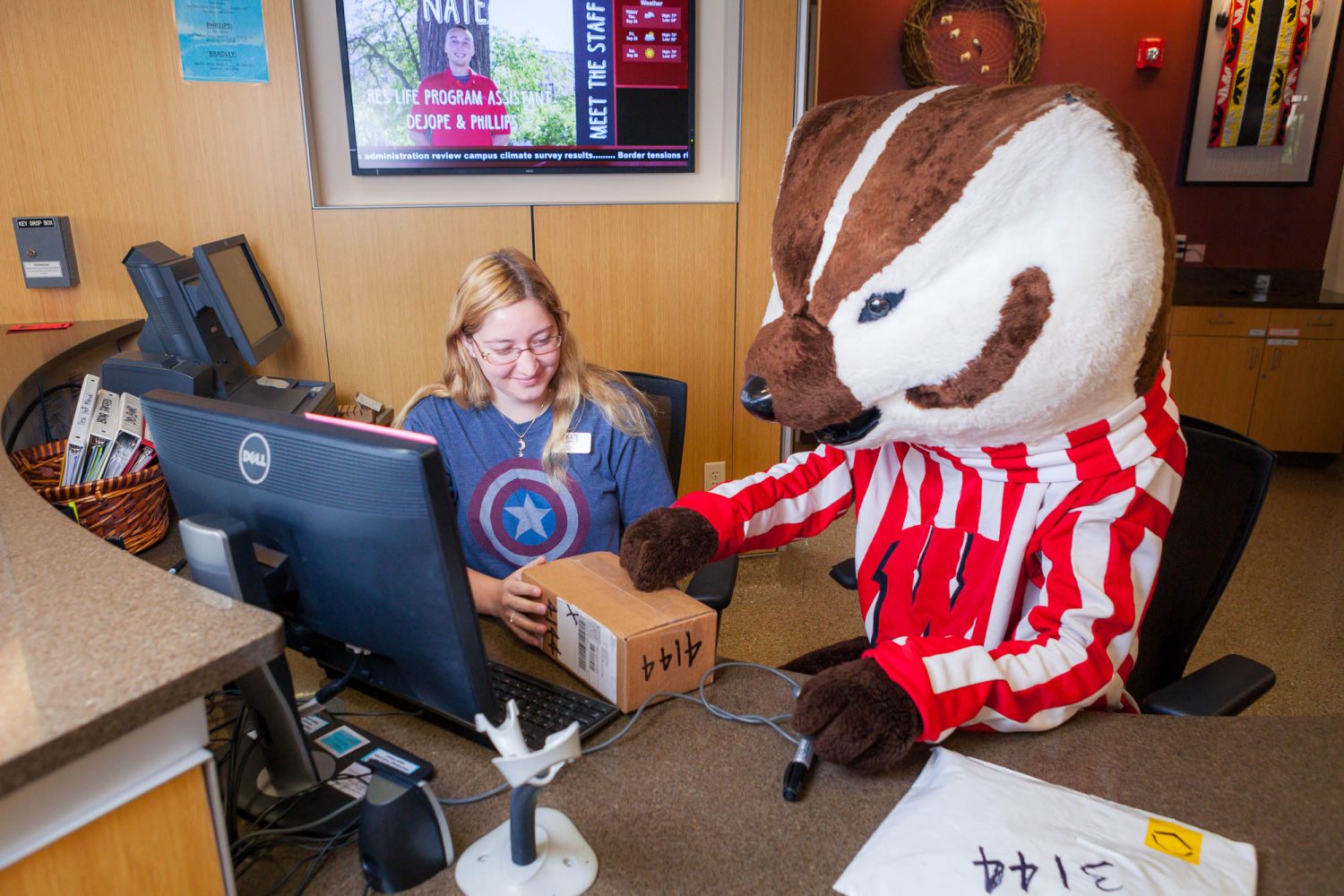 Services & Amenities
Laundry, 24/7 staff support, computer labs, cable TV, internet, furnishings, water, heat, and electricity are all included and available close to where you live.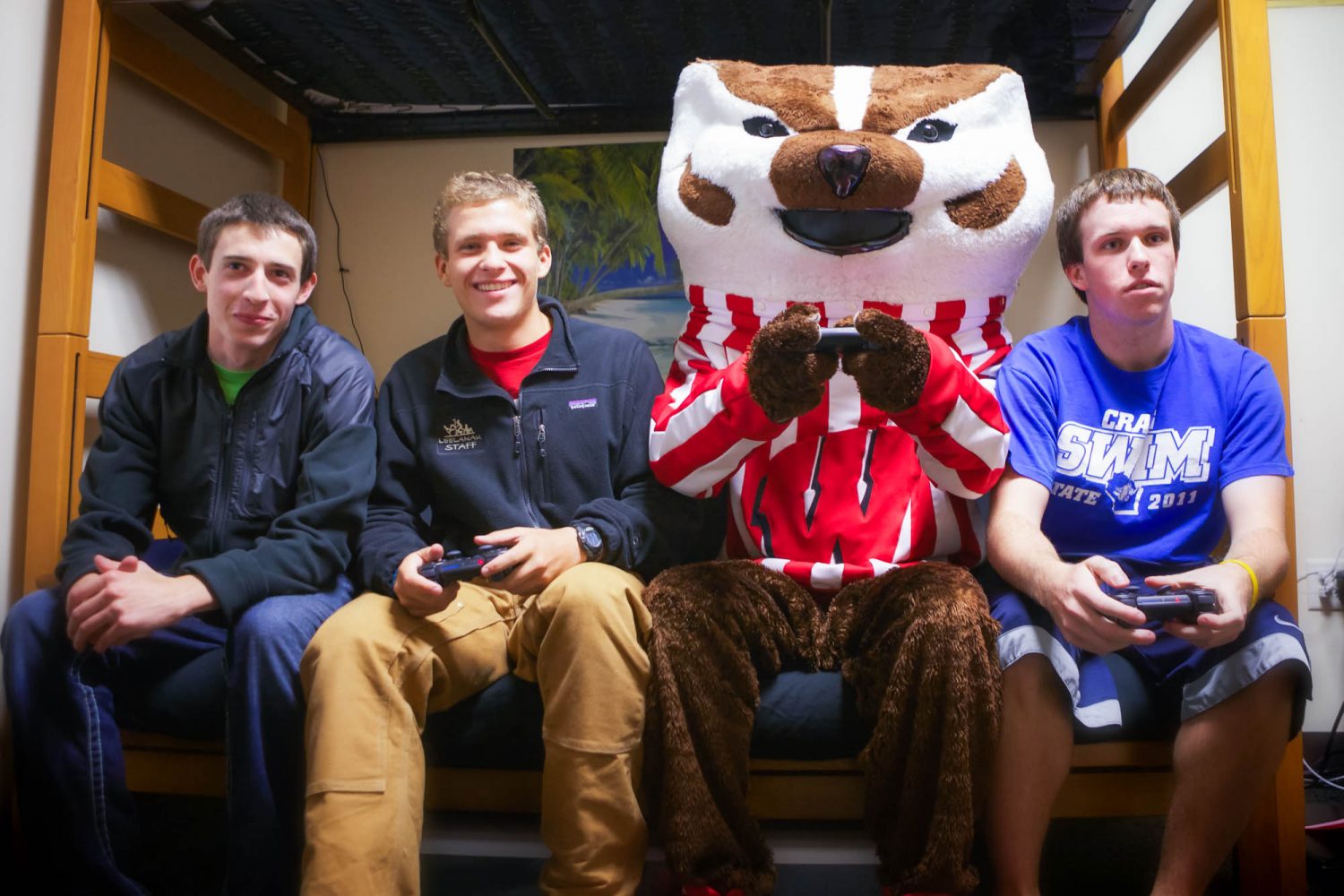 Live with Friends
Create your own fun and familiar Wisconsin Experience and take over a cluster of rooms in your preferred residence hall—an option only available to returners.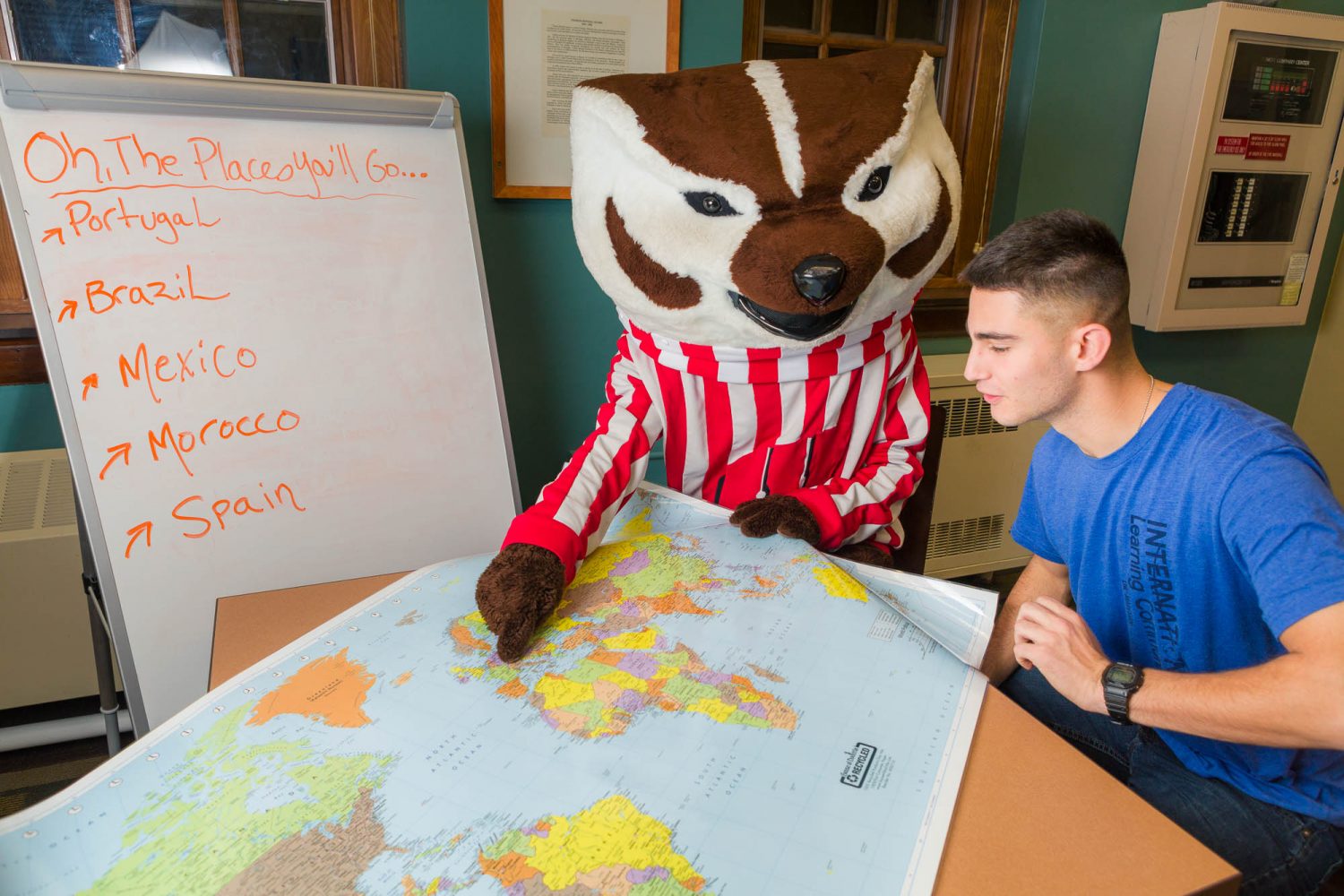 Flexibility
Friends change, especially during your first year, and your choice of roommate or room might change, too. We can help you switch if needed. Considering studying abroad? No need to find a sub-letter or try to get out of a lease. We'll allow you to cancel the spring semester part of your contract to simplify your trip abroad.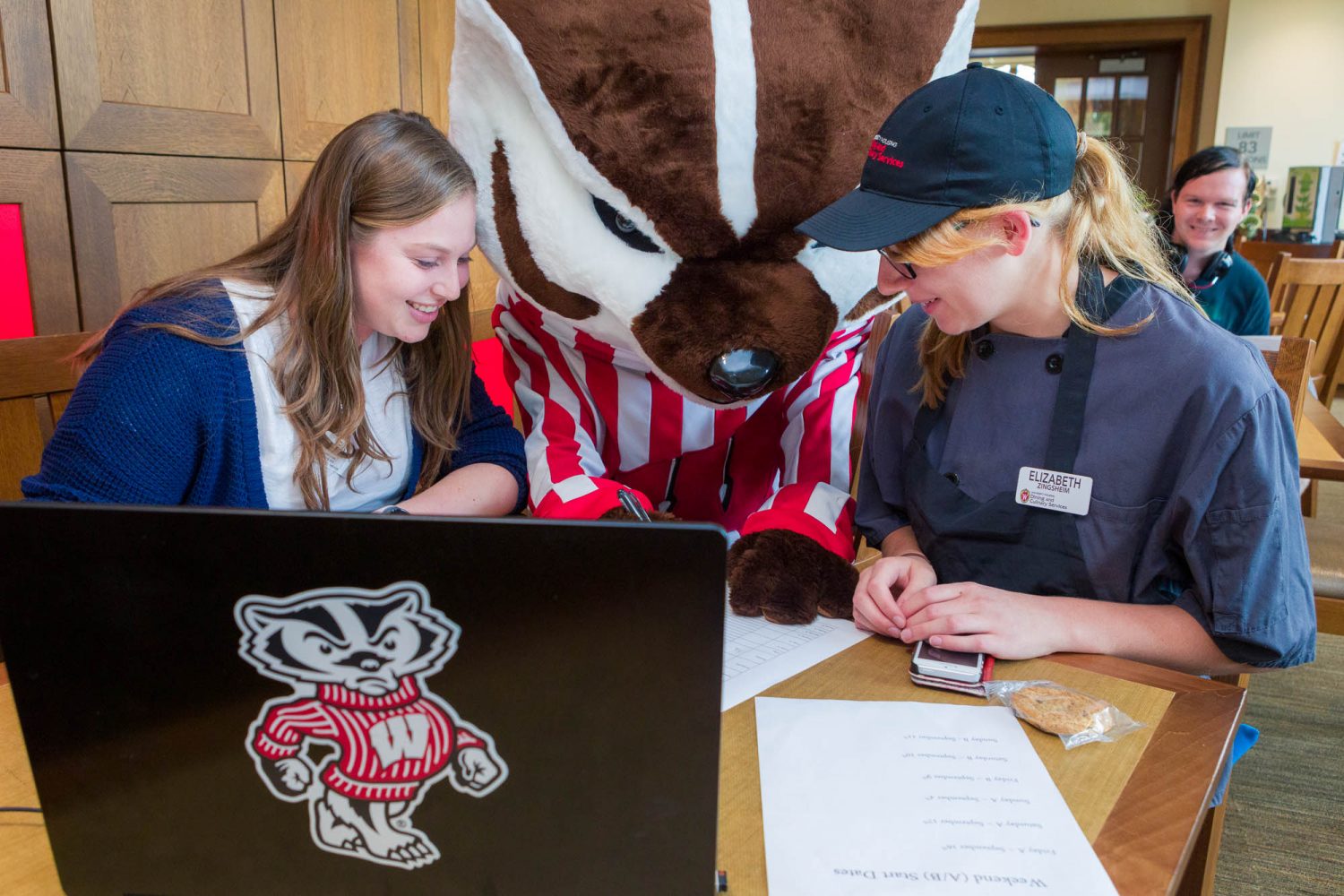 Build Your Résumé
Make a lasting impact on campus and jumpstart your future by taking advantage of leadership and job opportunities. Be a House Fellow, Badger Buddy, student supervisor, intern, or peer mentor and live where you work while improving your skills.
"I liked the resources that Housing provides, such as dining, facilities, and tutoring help. I think there's an advantage to another year in Housing because having a sense of security and most things figured out for you is beneficial."

Abby Z. • Dejope resident (second year) • Cole/BioHouse resident (first year)
What'll It Cost?
Our rates are some of the lowest in the Big Ten. We take pride in minimizing our rates and dining costs while providing an exceptional experience for all residents. The projected rates listed below are per resident and include high-speed wireless internet, cable TV, appliances, furniture, utilities, staff, maintenance, and cleaning of bathrooms/common spaces.
Residence Hall Room: ≈ $9,600 (rates vary, see full rates page for details)
Dining Plan: $1,400 – $3,100 (optional)

Returners may enroll in any of our three dining plan tiers or elect to pay as they go in any of our dining locations without a plan
Returners that use their Wiscard in Housing Dining locations receive a 30% discount on prepared food and a 10% discount on pre-packaged food compared to non-resident prices
Still Deciding?
We're here to help. If you have any questions, contact us, and we'll get back to you with an answer as soon as possible.