917, 919, 921 W. Dayton Street | Madison, WI 53715-1126 | Map
Mailing address: 835 W. Dayton Street | Madison, WI 53706-1702
68 residents | Mixed coed floors | Single and double rooms | Opened 1986
---
Merit Residence Hall is a small community that allows students to benefit from activities and services of the University Residence Halls while enjoying the increased independence and flexibility that comes with single room or suite-style living. You will also enjoy the convenience of being near the Kohl Center and Gordon Avenue Market (one of five dining markets on campus).
In addition, one floor of Merit is home to the Gender Inclusive Community, and all residents of Merit will enjoy carpeted rooms with air conditioning as well as some rooms with private bathrooms. With its close proximity to many academic buildings, the shops of State Street, and Union South, residents in Merit will always be close to campus happenings and never too far from class.
This is an accordion element with a series of buttons that open and close related content panels.
Building Features
Nearest Dining: Gordon Avenue Market
Classroom: First Floor, Ogg Residence Hall
Academic Advising: First Floor, Ogg Residence Hall
Hall Desk: First Floor, Ogg Residence Hall
Kitchen: Each Floor
Laundry: First Floor
Music Practice Room: Lower Level, Ogg Residence Hall
Carpeting in Resident Rooms: Yes
Air Conditioning in Resident Rooms: Yes
Room Rate: High
Neighborhood: Southeast
Bathrooms Shared By: Room or Cluster of Six Rooms
Dimensions
Room Dimensions: ~10′ x 8'10" (single) or ~14'10" x 16′ (double)
Space Under Lofted Bed: Futon/loveseat up to 79″ wide fits under bed
Lockable Drawer Dimensions: 18.5″ x 9.5″ x 7.5″
Mattress: 36″ x 80″
Room Guides
Events in Merit Hall
Each residence hall has many events that occur throughout the year. Below are some of the events and activities that residents have enjoyed in previous years:
Devil's Lake Trip
Pajama Jam
Chit Chat Chocolate
Brewers Game Trip
Trivia Nights
Adventure Nights
Backyard Barbecue
Communities in Merit
Gender Inclusive Community
(2nd floor of Merit)
Intended to meet the needs of transgender, gender non-conforming, nonbinary, and LGBTQ+ students and allies to select a housing assignment that is inclusive, safe, and comfortable.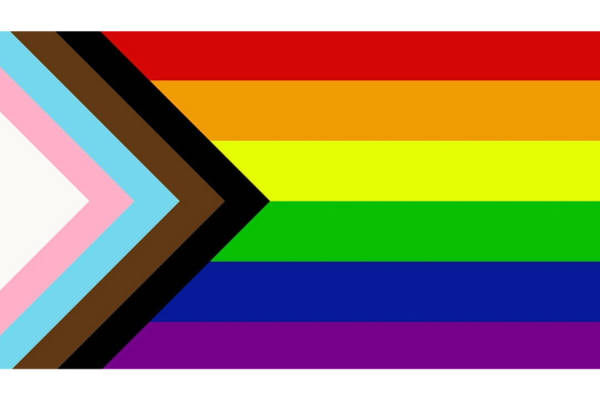 Room Types
Single
Features: Closet, bed, bookcase, desk, desk chair, dresser, refrigerator
Typical Dimensions: 10′ x 8′ 10″ (rooms vary in size)
Double with Bath
Features: Two closets, kitchen area with sink, counter, and shelf, two beds, two bookcases, two desks, two desk chairs, two dressers, refrigerator
Typical Dimensions: 14′ 10″ x 16′ (rooms vary in size)
Merit Double 2d Room Layout
Merit Double 3d Room Layout
Merit Double 2d Room Dimensions
*Typical room dimensions shown. Rooms vary slightly.
Rates
The rates listed below are per resident and reflect the projected annual room & board rates in Merit Residence Hall for a new student for the 2021-22 academic year. For a full listing of residence hall rates and what is included, visit our Billing & Rates page.
2021-22 Rates - New Residents
| Residence Hall | Building | Room Type | Learning Community | Tier 1 Dining Plan | Tier 2 Dining Plan | Tier 3 Dining Plan |
| --- | --- | --- | --- | --- | --- | --- |
| Residence Hall | Building | Room Type | Learning Community | Tier 1 Dining Plan | Tier 2 Dining Plan | Tier 3 Dining Plan |
| Adams | Adams | Single Type A | | 11,600 | 12,100 | 13,000 |
| Adams | Adams | Single Type A | ILC | 11,850 | 12,350 | 13,250 |
| Adams | Adams | Single Type B | | 11,100 | 11,600 | 12,500 |
| Adams | Adams | Single Type B | ILC | 11,350 | 11,850 | 12,750 |
| Adams | Adams | Double Type A | | 11,300 | 11,800 | 12,700 |
| Adams | Adams | Double Type A | ILC | 11,550 | 12,050 | 12,950 |
| Adams | Adams | Double Type B | | 10,500 | 11,000 | 11,900 |
| Adams | Adams | Double Type B | ILC | 10,750 | 11,250 | 12,150 |
| Adams | Adams | Triple | | 10,400 | 10,900 | 11,800 |
| Adams | Adams | Triple | ILC | 10,650 | 11,150 | 12,050 |
| Barnard | Barnard | Single | | 11,600 | 12,100 | 13,000 |
| Barnard | Barnard | Double Type A | | 10,700 | 11,200 | 12,100 |
| Barnard | Barnard | Double Type B | | 11,300 | 11,800 | 12,700 |
| Barnard | Barnard | Double with Bath | | 11,500 | 12,000 | 12,900 |
| Bradley | Bradley | Double | BLC | 10,700 | 11,200 | 12,100 |
| Chadbourne | Chadbourne | Double | CRC | 11,350 | 11,850 | 12,750 |
| Cole | Cole | Single | | 11,600 | 12,100 | 13,000 |
| Cole | Cole | Single | BioHouse | 11,800 | 12,300 | 13,200 |
| Cole | Cole | Double | | 10,500 | 11,000 | 11,900 |
| Cole | Cole | Double | BioHouse | 10,700 | 11,200 | 12,100 |
| Davis | Davis | Single Type A | | 11,600 | 12,100 | 13,000 |
| Davis | Davis | Single Type B | | 11,100 | 11,600 | 12,500 |
| Davis | Davis | Double | | 10,500 | 11,000 | 11,900 |
| Davis | Davis | Double with Bath | | 11,500 | 12,000 | 12,900 |
| Dejope | Dejope | Double | | 11,600 | 12,100 | 13,000 |
| Dejope | Dejope | Triple | | 10,400 | 10,900 | 11,800 |
| Dejope | Dejope | Quad | | 10,400 | 10,900 | 11,800 |
| Humphrey | Humphrey | Double | | 10,500 | 11,000 | 11,900 |
| Jorns | Jorns | Double | | 10,500 | 11,000 | 11,900 |
| Kronshage | Kronshage | Double | | 10,500 | 11,000 | 11,900 |
| Leopold | Leopold | Double | | 11,600 | 12,100 | 13,000 |
| Leopold | Leopold | Double | GreenHouse | 11,800 | 12,300 | 13,200 |
| Leopold | Leopold | Triple | | 10,400 | 10,900 | 11,800 |
| Leopold | Leopold | Triple | GreenHouse | 10,600 | 11,100 | 12,000 |
| Lowell | Lowell | Single with Bath | | 12,700 | 13,200 | 14,100 |
| Lowell | Lowell | Double with Bath | | 11,800 | 12,300 | 13,200 |
| Lowell | Lowell | Triple with Bath Type A | | 11,100 | 11,600 | 12,500 |
| Lowell | Lowell | Triple with Bath Type B | | 10,700 | 11,200 | 12,100 |
| Merit | Merit | Single Type A | | 11,100 | 11,600 | 12,500 |
| Merit | Merit | Single Type B | | 11,600 | 12,100 | 13,000 |
| Merit | Merit | Double with Bath | | 11,500 | 12,000 | 12,900 |
| Merit | Merit | Triple with Bath | | 10,700 | 11,200 | 12,100 |
| Ogg | Ogg | Double | | 11,600 | 12,100 | 13,000 |
| Ogg | Ogg | Double | Business Connect | 11,800 | 12,300 | 13,200 |
| Ogg | Ogg | Double | The Studio | 11,800 | 12,300 | 13,200 |
| Ogg | Ogg | Double with Bath | | 11,800 | 12,300 | 13,200 |
| Ogg | Ogg | Double with Bath | Business Connect | 12,000 | 12,500 | 13,400 |
| Ogg | Ogg | Double with Bath | The Studio | 12,000 | 12,500 | 13,400 |
| Ogg | Ogg | Triple | | 10,400 | 10,900 | 11,800 |
| Ogg | Ogg | Triple | Business Connect | 10,400 | 10,900 | 11,800 |
| Ogg | Ogg | Triple | The Studio | 10,600 | 11,100 | 12,000 |
| Phillips | Phillips | Single with Bath | | 11,800 | 12,300 | 13,200 |
| Phillips | Phillips | Single with Bath | Open House | 12,000 | 12,500 | 13,400 |
| Phillips | Phillips | Double with Bath | | 11,500 | 12,000 | 12,900 |
| Phillips | Phillips | Double with Bath | Open House | 11,700 | 12,200 | 13,100 |
| Sellery# | Sellery | Single | | 11,600 | 12,100 | 13,000 |
| Sellery# | Sellery | Single | StartUp | 11,800 | 12,300 | 13,200 |
| Sellery# | Sellery | Double | | 11,100 | 11,600 | 12,500 |
| Sellery# | Sellery | Double | StartUp | 11,300 | 11,800 | 12,700 |
| Slichter | Slichter | Double | | 10,500 | 11,000 | 11,900 |
| Slichter | Slichter | Double with Bath | | 11,550 | 12,050 | 12,950 |
| Smith | Smith | Single Type A | | 12,400 | 12,900 | 13,800 |
| Smith | Smith | Single Type B | | 11,600 | 12,100 | 13,000 |
| Smith | Smith | Single with Bath | | 12,700 | 13,200 | 14,100 |
| Smith | Smith | Double Type A | | 11,600 | 12,100 | 13,000 |
| Smith | Smith | Double Type B | | 11,100 | 11,600 | 12,500 |
| Smith | Smith | Double with Bath | | 11,800 | 12,300 | 13,200 |
| Smith | Smith | Triple | | 10,400 | 10,900 | 11,800 |
| Sullivan | Sullivan | Single | | 11,600 | 12,100 | 13,000 |
| Sullivan | Sullivan | Double | | 10,500 | 11,000 | 11,900 |
| Tripp | Tripp | Single Type A | | 11,600 | 12,100 | 13,000 |
| Tripp | Tripp | Single Type B | | 11,100 | 11,600 | 12,500 |
| Tripp | Tripp | Double Type A | | 11,300 | 11,800 | 12,700 |
| Tripp | Tripp | Double Type B | | 10,500 | 11,000 | 11,900 |
| Tripp | Tripp | Triple | | 10,400 | 10,900 | 11,800 |
| Waters | Waters | Single | | 11,600 | 12,100 | 13,000 |
| Waters | Waters | Single | WISE | 11,850 | 12,350 | 13,250 |
| Waters | Waters | Single with Bath | | 11,800 | 12,300 | 13,200 |
| Waters | Waters | Single with Bath | WISE | 12,050 | 12,550 | 13,450 |
| Waters | Waters | Double | | 10,700 | 11,200 | 12,100 |
| Waters | Waters | Double | WISE | 10,950 | 11,450 | 12,350 |
| Waters | Waters | Double with Bath | | 11,500 | 12,000 | 12,900 |
| Witte | Witte | Double | | 11,300 | 11,800 | 12,700 |
| Witte | Witte | Double | MLC | 11,500 | 12,000 | 12,900 |
| Witte | Witte | Quad | | 10,400 | 10,900 | 11,800 |
| Temporary | Temporary | Double | | 10,200 | 10,700 | 11,600 |
| Temporary | Temporary | Triple | | 10,200 | 10,700 | 11,600 |
| Temporary | Temporary | Quad | | 10,200 | 10,700 | 11,600 |