What is the Bradley Learning Community?
Students in the Bradley Learning Community (BLC) feel connected as soon as they walk through the door: to BLC residents, staff, and prominent faculty. In Bradley, we believe that deciding a major gets you through college, but finding passions will get students through life. To that end, BLC helps students focus on their education while discovering what's important.
Founded in 1995, BLC is the oldest and most established of our learning communities, offering a robust tradition of students united by lasting connections. Whether a student feels like they're already prepared to navigate college life or want a ready-made community waiting to support them, BLC is here to help them find their place at UW-Madison.
Connect with the Bradley Learning Community
The purpose of the fund is to address access barriers and support the recruitment and retention in the Bradley Learning Community program of first-generation and underrepresented minority students including, but not limited to, using the fund to offset learning community fees. The mission of the Bradley Learning Community is to provide a living-learning environment for first year students that promotes a successful transition from high school to college life, encourages collaborative learning between students, faculty, and staff, and prepares students to become integrative scholars and active participants in the university community and beyond. The Bradley Learning Community is committed to access, diversity, equity and inclusion.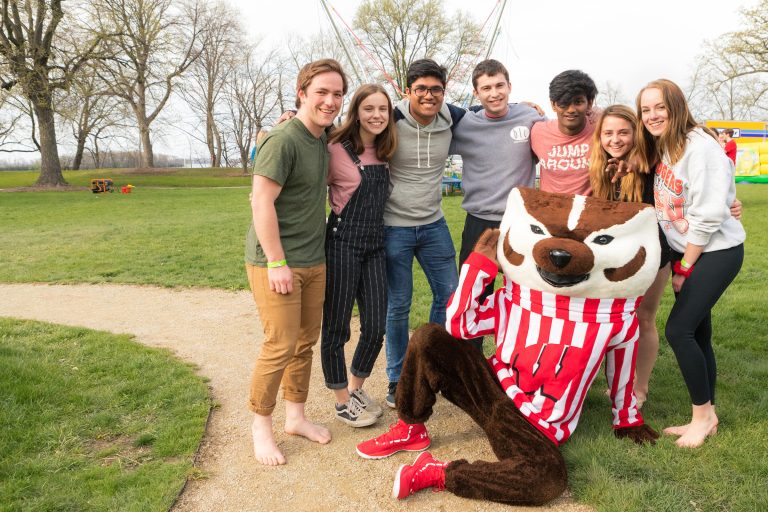 Bradley was a blast. I had the chance to meet and make friends with people from right here in Wisconsin to as far away as Dubai and India. If I could do my first year over, 100 times out of 100 I'd choose to live in Bradley.

Ethan C., former resident