Built for Your Success
Our team is ready to help you from start to finish to find the right space and amenities for all of your conference and event needs.
We offer full-service event planning, catering, and conference organization for campus partners and public clients. Our venues can accommodate your team meeting, reception, awards ceremony, seated banquet, full-scale convention, multi-day conference, or summer youth camp. 
Let us assist you in discovering your gathering's full potential!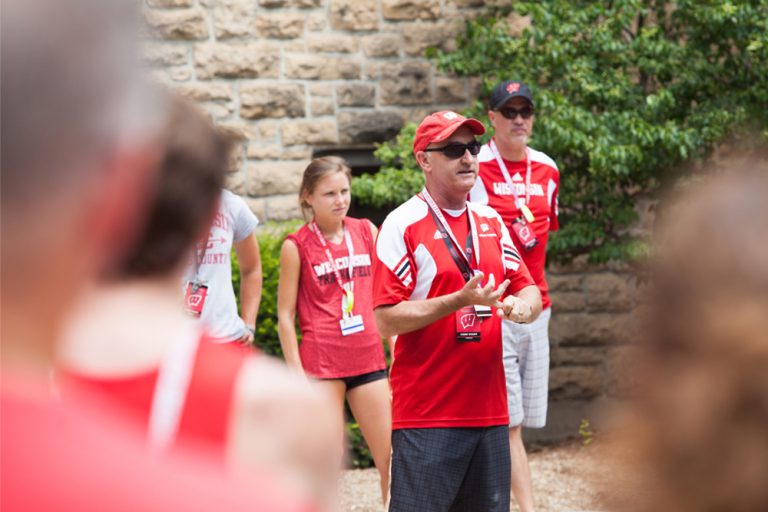 Providing full amenities for your professional business conference, seminar, trade event, or summer youth camp, we can help you plan and organize your program on UW-Madison's campus. With classrooms, banquet ballrooms, meeting spaces, and recreation and dining facilities our resources and team make planning easy.
We can help you coordinate your group's entire experience from reservation, registration, check-in, daily dining, receptions to overnight accommodations.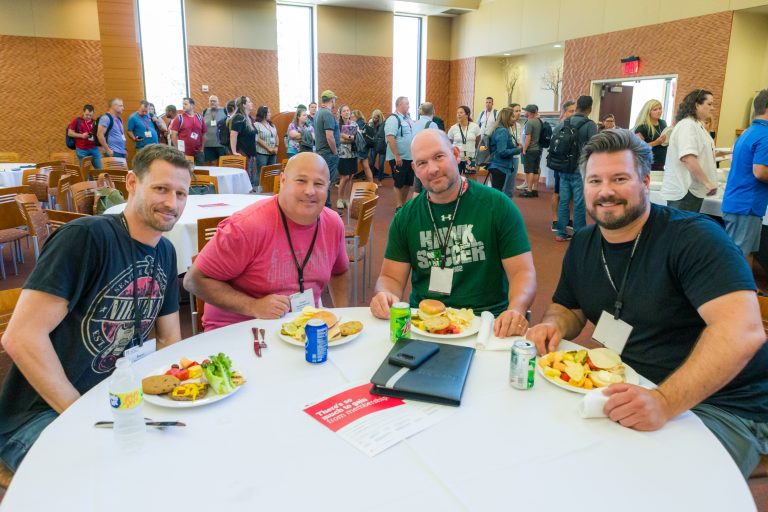 Offering a full range of event planning services, we can help you select and reserve a stunning space, arrange for technical support and audio-visual services, and order from our flexible catering menus to meet your needs and budget.
With locations throughout the campus' lakeshore and southeast areas, we have spaces that will suit your needs and be close to downtown and campus.
Reserve today
Already know what space you'd like? Complete our online reservation process to secure your room today or work with us to schedule, reserve, and complete your booking process with a member of our team.
Online Reservation Portal (EMS)
University Housing Civil Behavior Expectations
The University of Wisconsin – Madison, Division of University Housing is dedicated to ensuring that its events, activities and services provide a safe, respectful, and inclusive experience for all attendees, including staff, students, guests, community members, volunteers, sponsors, partners, and exhibitors ("Participants"). With that goal in mind, University Housing expects that those who attend and participate in an event or service within University Housing, whether in person, virtually, or online do so in a manner that is positive, and contributes to the overall experience.
University Housing has established this participant event expectation to ensure that all who attend or participate in an event understand what behavior is expected, and what behavior will not be permitted.
University Housing is dedicated to providing a harassment-free and inclusive event experience for everyone regardless of gender identity and expression, sexual orientation, disabilities, neurodiversity, physical appearance, body size, ethnicity, nationality, race, age, religion, or other protected categories. Participants asked to stop any harassing behavior are expected to comply immediately or be subject to removal from and/or denied further participation in the event or activity.
EXPECTED BEHAVIOR:
Please be considerate and respectful to all event Participants.
Please refrain from engaging in demeaning, discriminatory, insulting, or harassing behavior, materials, and speech while attending or participating in an event whether in person or online.
Speak up if they observe or experience conduct or treatment at any event or online activity that conflicts with these expected behaviors.  In such cases, please contact a member of the University Housing staff immediately.
UNACCEPTABLE BEHAVIOR:
Unacceptable behavior from any Participant will not be tolerated at events or activities. These behaviors include, but are not limited to:
Intimidating, harassing, abusive, discriminatory, derogatory, or demeaning speech, materials, or conduct by any Participant at the event and related event activities or online activities. Some event venues are shared with members of the general public, including sometimes the news media, so it is equally important to be respectful to all patrons of these venues.
Violence, threats of violence, or violent or threatening language directed against another Participant.
Sexist, racist, homophobic, transphobic, or otherwise discriminatory jokes and language.
Personal insults, particularly those related to gender, sexual orientation, race, religion, or disability.
Inappropriate or unauthorized photography or recording.
Any boisterous, lewd, or offensive behavior or language, including but not limited to using sexually explicit or offensive language, materials or conduct, or any language, behavior, or content that contains profanity, obscene gestures, or racial, religious, or ethnic slurs.
Failure to obey any rules or regulations of the event venue.
CONSEQUENCES OF UNACCEPTABLE BEHAVIOR
This expectation dictates that unacceptable behavior will not be permitted. Any Participant asked to cease unacceptable behavior is expected to comply immediately. If a Participant engages in unacceptable behavior, University Housing may take any action it deems appropriate, including warning or expelling the offender from the event or activity with no refund. For more egregious behavior, University Housing may, in its reasonable discretion, temporarily ban or permanently expel a Participant from membership or attendance at future events held within University Housing.
Learn More About Us
Our two major units provide planning and organizational support for our conferences and summer camps guests as well as scheduling and logistic support for meeting and event clients.
Our team is prepared to work with you to realize your space and technical needs whether it's only a few hours for a team meeting or a multi-week, overnight conference.
See what we have to offer!