Apartment Check-In
When you come to pick up your keys for your new home, the University Apartments staff will provide you with information about the community, local stores, and other basic information. Typically, this takes 20 to 30 minutes. If you are moving in after the office is closed, a Resident Manager will be able to issue you a single key, and you should plan to finish checking in on the next business day. If you feel you may need to make special arrangements for getting the key to your apartment, please contact the Leasing Office at leasing@housing.wisc.edu.
For a full list of items not allowed in University Apartments please visit our Lease section and refer to the list in the individual lease documents.
Mailing Addresses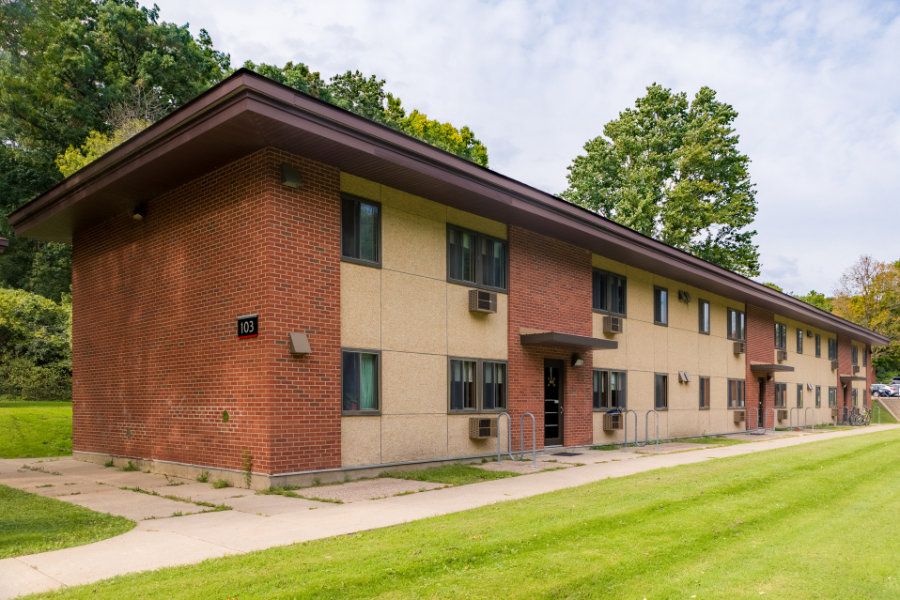 Eagle Heights
Your Name
Building Number, Eagle Heights, Apt.A
(Example: 101 Eagle Heights, Apt. A)
Madison, WI 53705 USA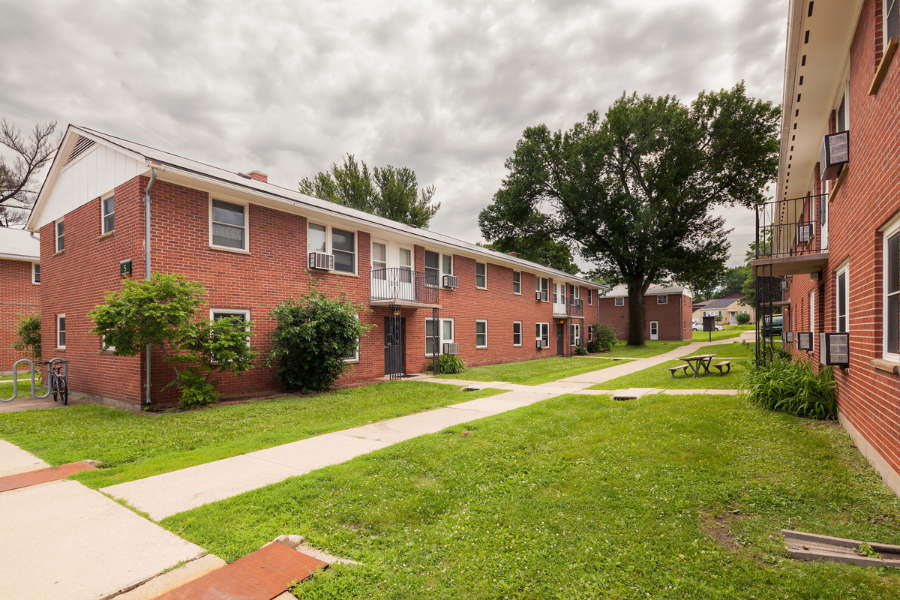 Harvey Street
Your Name
2924 Harvey Street, Apt #, Apt. Letter
(Example: 2924 Harvey Street, Apt. 5C)
Madison, WI 53705 USA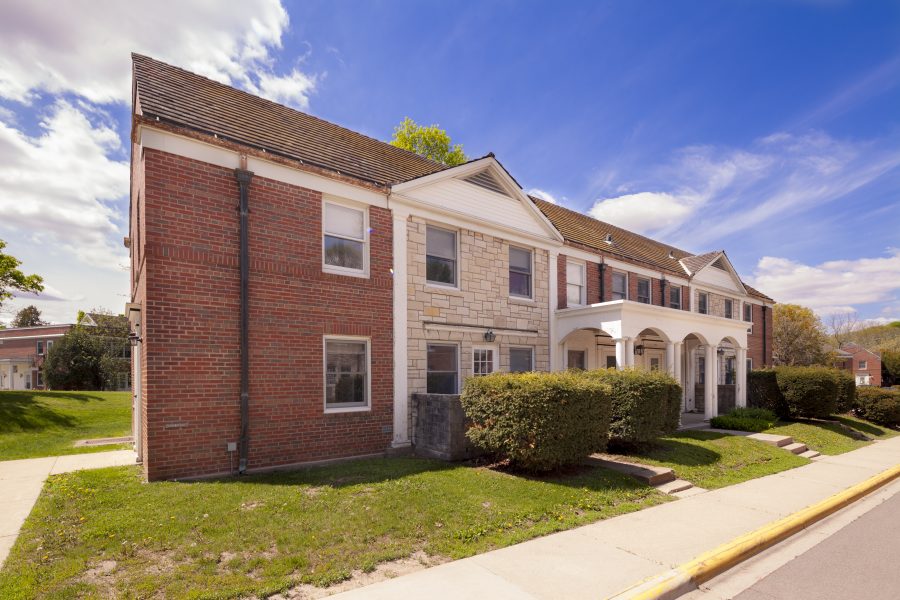 University Houses
Your Name
Building #, University Houses, Apt. Letter
(Example: 1 University Houses, Apt. A)
Madison, WI 53705
Shipping and Receiving
Shipping Items for Move-In
If you will be shipping belongings, be sure to make arrangements well in advance but not so that items arrive before you do. Shipping boxes will likely be left outside your door. Please do not have items shipped to University Apartments Office as we are unable to accept them.
If you are using a storage container or moving truck that does not fit in a parking stall please contact the University Apartment Office BEFORE it arrives so we can inform you of approved parking locations. Please see our Storage Policy for information about storing additional items.
Receiving Packages in the Mail
Occasionally the post office will deliver a key with your mail. This key will open the compartment for packages in your mail box cluster. Please remove your package, close the compartment door, and leave the key in the lock. The key will remain in the lock until the next time the mail is delivered, and the postal carrier will remove the key.
Nearest Post Office:
601 Sawyer Terrace, Madison, WI
For more information, call 800-275-8777 or visit www.usps.com
Renter's Insurance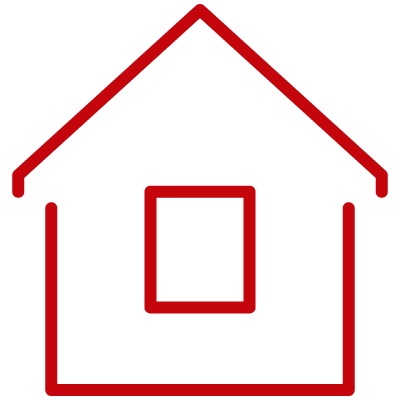 Neither the University of Wisconsin-Madison nor the Division of University Housing is liable if your property is lost, stolen, or damaged in any way, anywhere on the premises (including storage facilities).
Residents are liable for all damages to their apartment and belongings, and to neighbors' apartments and belongings that occur due to their, or their guests', actions. Renter's Insurance protects you from financial loss if there is a fire, leak, or flood in your apartment. We highly recommend you purchase renter's insurance.
Most Renter's Insurance policies do not cover protection from flooding unless you specifically request a "rider" or addendum to the policy. Use the chart below for additional information about the buildings you will need for your policy.
| wdt_ID | Building Notes | Eagle Heights | Harvey Street | University Houses |
| --- | --- | --- | --- | --- |
| 1 | Structural material of building | Wood frame, brick veneer | Wood frame, brick veneer | Brick/masonry |
| 2 | Type of roof | Asphalt, pitched shingle | Asphalt, pitched shingle | Tile |
| 3 | Year built | 1950-60 | 1950-59 | 1948 |
| 4 | Remodeled since then? | Yes (1990) | Yes (2003) | Yes (2015) |
| 5 | Number of stories | 2 or 3 (use the number of your building) | 2 | 2 |
| 6 | Number of rooms in apartment | Fill in # in your apt | Fill in # in your apt | Fill in # in your apt |
| 7 | Number of apartments under one roof | 6, 8, 11, 12, or 18 (use the number of your building) | 4, 6, or 8 (use the number of your building) | 4 or 6 (use the number of your building) |
| 8 | Distance to fire hydrant | Less than 300 feet | Less than 300 feet | Less than 300 feet |
| 9 | Distance to fire station | 2 miles | Less than 2 miles | 2 miles |
| 10 | Is there a smoke detector? | Yes | Yes | Yes |
Furniture

If You Need Furniture After You Arrive
If you are moving from a long distance, you may not have all the furniture or household items you will need. Harvey Street apartments are furnished, but unfurnished Eagle Heights and University Houses are not. Many people purchase used items once they arrive in Madison. There are a number of options available, from used furniture stores, to purchasing things from residents who are preparing to move out. University Apartments Office can provide you some basic shopping information when you check in to your apartment.
When you are buying used furniture ALWAYS carefully inspect it for pests. We do not recommend purchasing used mattresses unless you know the person you are buying them from. We have had cases of bed bugs from used mattresses.
Transportation
Driving a car to–and parking on–campus can be a headache, not to mention expensive! With carsharing, you can choose to leave your car at home without giving up access to a vehicle during the workday.
Zipcar is on the UW–Madison campus! Discounted personal memberships are available for UW students, staff and faculty and UW Health employees. Join today!
For vehicle locations, individual membership information, and to sign up, visit the Zipcar website.
UW-Madison students are entitled to an Associated Students of Madison (ASM) bus pass good for unlimited travel on city bus routes. Contact the ASM office for more information. UW faculty and staff are eligible for a city bus pass for an annual fee of $48. To obtain your faculty pass contact Transportation Services.
The UW Campus Bus us free to all riders. All campus routes are also on the official UW campus map. Routes 80 and 84 provide daytime service. While routes 80, 81, and 82 provide nighttime service.
You can take the Badger Bus, Van Galder Bus, Greyhound Bus, Jefferson Lines, or Megabus to go from Madison to Milwaukee, Chicago, Minneapolis, and other destinations.
Madison B-Cycle is an urban bicycle sharing program that lets you move about Madison to run an errand, grab lunch, or travel from a bus stop to another destination. Special rates apply for UW staff and students and with 350 bike in Madison's downtown campus. It can be an affordable option. Your membership allows you unlimited 30 minute rides and means you don't have to worry about maintenance or locks.

Bus Route Planning Resources
Public Schools

Madison Metropolitan School District
The Madison Metropolitan School District (MMSD) is nationally known for the high quality of education it provides. Public schools are conveniently located within a two-mile radius of the University Apartments community.
Shorewood Hills Elementary School
Children in kindergarten through fifth grade attend Shorewood Hills Elementary School, known for its international diversity and opportunities for families to share their cultures and life experiences. The school is located just three-tenths of a mile (600 meters) from the University Apartments area, allowing most children to walk or ride their bikes to school when the weather permits.
Secondary Schools
Older students attend Hamilton Middle School (grades 6-8) and Madison West High School (grades 9-12), located approximately two miles (3.2 kilometers) from the University Apartments area. Both schools are recipients of the United States Department of Education Award of Excellence. Reduced rate bus transportation is available for these students. Registration for the following school year takes place in the spring and during the two weeks prior to the opening of school (usually in late August). English as a Second Language programs are also offered by most MMSD schools.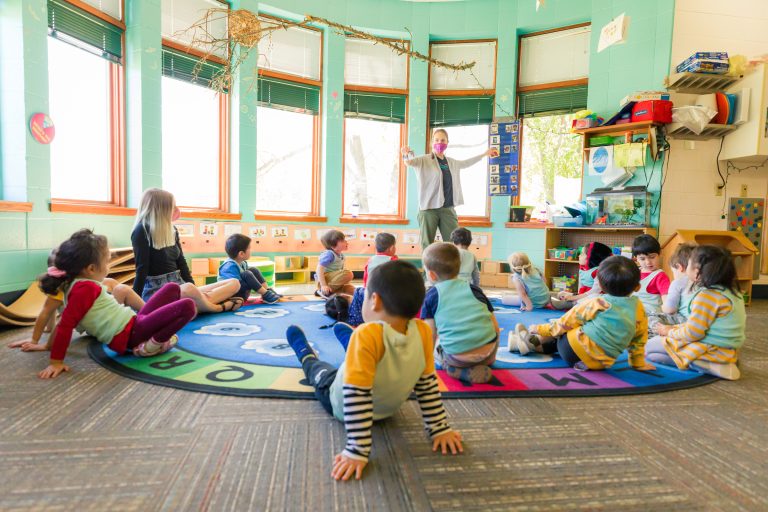 Internet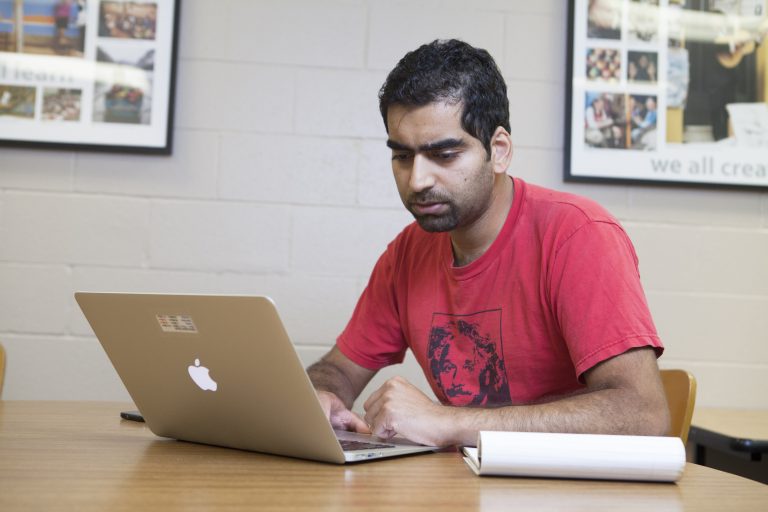 Securing Your Computer
It is extremely important that your computer is secure while accessing any campus network resources. If your computer becomes compromised it will be removed from network access until it is repaired.
Configuring a Secure Wireless Access Point
For the most part, wireless routers are not necessary. However, if residents feel they need one or want to create their own private network for wireless printing or gaming, they can bring one. If you choose to do this, visit our support page for a list of recommended routers. University Housing requires that all personal wireless access points be configured securely. This ensures that the owner of the wireless access point knows exactly who is connecting to it. You are responsible for all network traffic that passes through your access point.
Basic Troubleshooting
Restart your computer. Make sure that the data cable is plugged in securely to both the computer's network port and the data jack in your room/apartment. Make sure the cable is plugged into the data jack and not the beige phone jack.
Check for flashing green and yellow lights near the network port on your computer. A green light on, and a yellow/orange light flashing usually means the connection is working. If this is not the case, either the network card is misconfigured, the data jack is not working or your data cable is bad.
Try plugging the data cable into another data jack. It is unlikely that all the data jacks in the room/apartment are not functioning unless there is a network outage. To check for network issues, visit the campus outage page.
Try using a different data cable. If you need a data cable they are available for purchase at any Housing Dining Services convenience store, University Apartments Community Center, or DoIT tech store.

UWNet Wired Connections
All University Apartments have at least one active data jack (typically accessible via the in-room wireless access point) that you can connect to with an ethernet cable. When a device is connected to the jack you can select UWNet and then open a web browser which will redirect you to a login page. If you need an ethernet cable they are available for purchase at any Housing Dining convenience store or at the University Apartments Community Center.
Wireless via UWNet
When living at University Apartments you can connect for free to UWNet, UW-Madison's wireless network service. To connect, simply select the network on a device and open a web browser which redirects to a login page. All apartments are equipped with a wireless access point for high-speed, reliable connections. Devices such as computers, cell phones, tablets, smart TVs, and gaming consoles can connect directly to UWNet. Some multicast devices, such as Apple TV, Roku, Fire Sticks, and Chromecasts, require a personal router to access UWNet. Visit our support page on incompatible devices for more details.
Need Assistance?
For assistance with internet connections and general computing issues, contact the DoIT Help Desk.
Television

Residential Television Network
Cable television is included in the fees/rent for all University Apartments. All apartments are cable-ready and will need a high definition (HD) TV to take full advantage of the digital and HD channels. An HD TV with clear-QAM tuner is all that is needed without the need for a set-top box.
Cable TV Service
Cable TV service provides University Apartments with approximately 260 expanded basic cable TV channels; over 80 high-definition channels including CBS, NBC, ABC, FOX, PBS, Big Ten Network, ESPN, NFL Network, NFL Red Zone, Women's Entertainment, BET, Comedy Central, Discovery, etc.; and over 40 digital music channels. There is also a wide selection of international and native-language channels.
This service is included in the apartment rate specified in your Housing contract or lease. Each apartment is wired with coaxial cable TV jacks, and common areas such as dens and lounges are also wired for cable TV.
If you would like to subscribe to premium channels, you can order them directly from Spectrum.
For connection tips and support information, visit our cable TV troubleshooting page. NOTE: Outdoor antennas and satellite dishes are prohibited.
Cable Channel Listing
Spectrum U
SpectrumU allows you to watch TV on your mobile devices for free whenever you are on campus. The free app, exclusively for Housing residents and UW-Madison students on campus, is available for iOS in the App Store and for Android in Google Play. For details and support info, visit the DoIT Knowledge Base.
Phone

University Apartments
ResNet does not provide landline telephone service to residents of University Apartments. To establish telephone service, please contact one of the following companies:
Telephone Service Providers
Cellular Service Providers
Electric Service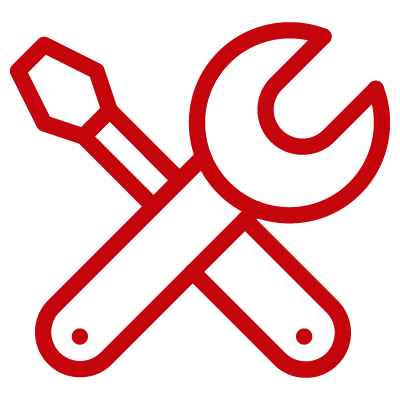 Electric service is included in rent for Harvey Street. In Eagle Heights and University Houses, residents must pay for electrical service to their apartments beginning on the first day their lease begins.
Upon moving-in, University Apartments will have you fill out a form which will place the service in your name. If you have additional questions about electrical service, contact MG&E at the information below:
Madison Gas & Electric (MG&E)
133 South Blair Street
Madison, WI 53703
(608) 252-7222
Contact Us
Resident Manager On-Call
608-444-9308
UW Police Non-Emergency
608-264-COPS; 264-2677
UW Police/Fire Emergency
9-1-1
Cashier's Office in Slichter Hall
608-262-2230
Community Police Officer
608-265-5717