Apartment Check-In
When you come to pick up your keys for your new home, the University Apartments staff will provide you with information about the community, local stores, and other basic information. Typically, this takes 20 to 30 minutes. If you are moving in after the office is closed, a Resident Manager will be able to issue you a single key, and you should plan to finish checking in on the next business day. If you feel you may need to make special arrangements for getting the key to your apartment, please contact the Leasing Office at leasing@housing.wisc.edu.
For a full list of items not allowed in University Apartments please visit our Lease section and refer to the list in the individual lease documents.
Mailing Addresses
Eagle Heights
Your Name
Building Number, Eagle Heights, Apt.A
(Example: 101 Eagle Heights, Apt. A)
Madison, WI 53705 USA
Harvey Street
Your Name
2924 Harvey Street, Apt #, Apt. Letter
(Example: 2924 Harvey Street, Apt. 5C)
Madison, WI 53705 USA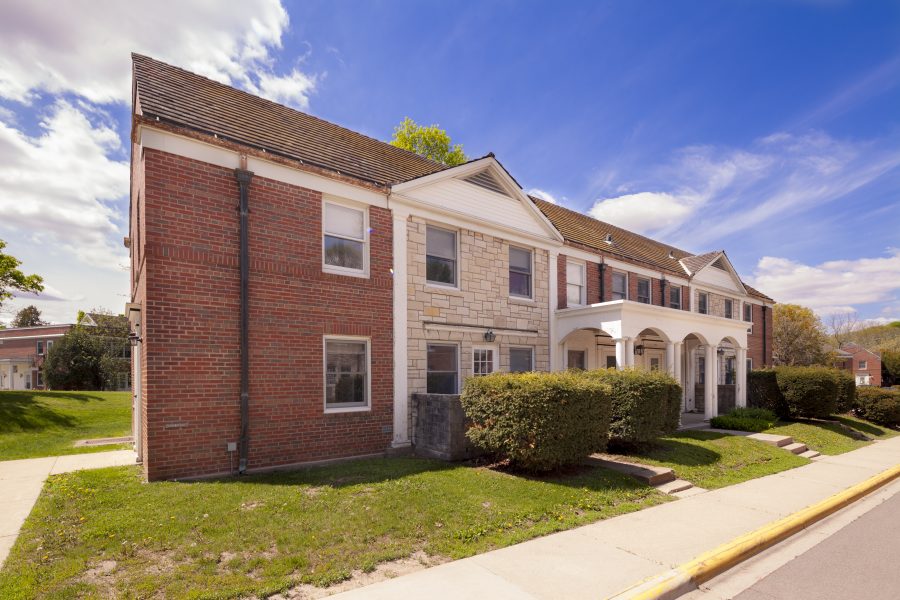 University Houses
Your Name
Building #, University Houses, Apt. Letter
(Example: 1 University Houses, Apt. A)
Madison, WI 53705
Shipping Items for Move-In
If you will be shipping belongings, be sure to make arrangements well in advance but not so that items arrive before you do. Shipping boxes will likely be left outside your door. Please do not have items shipped to University Apartments Office as we are unable to accept them.
If you are using a storage container or moving truck that does not fit in a parking stall please contact the University Apartment Office BEFORE it arrives so we can inform you of approved parking locations. Please see our Storage Policy for information about storing additional items.
Receiving Packages in the Mail
Occasionally the post office will deliver a key with your mail. This key will open the compartment for packages in your mail box cluster. Please remove your package, close the compartment door, and leave the key in the lock. The key will remain in the lock until the next time the mail is delivered, and the postal carrier will remove the key.
If You Need Furniture After You Arrive
If you are moving from a long distance, you may not have all the furniture or household items you will need. Harvey Street apartments are furnished, but unfurnished Eagle Heights and University Houses are not. Many people purchase used items once they arrive in Madison. There are a number of options available, from used furniture stores, to purchasing things from residents who are preparing to move out. University Apartments Office can provide you some basic shopping information when you check in to your apartment.
When you are buying used furniture ALWAYS carefully inspect it for pests. We do not recommend purchasing used mattresses unless you know the person you are buying them from. We have had cases of bed bugs from used mattresses.