The Apartment Facilities Staff are here to assist you with maintenance questions and concerns, and of course to help get things fixed when they need repair. We employ carpenters, custodians, painters, and grounds staff to service the community. We are responsible for the maintenance and upkeep of 1,237 apartments, 163 buildings on 83 acres of land. We are constantly in the process of preparing apartments for new residents and completing maintenance requests in a timely manner.
We have someone staff on site Monday-Friday until 9:00 p.m. and on weekends and holidays, we have staff on-call for urgent maintenance needs. The Resident Manager On Duty responds to those requests to determine if there is something they can fix or if someone needs to be called in. Some of our urgent after hours work is handled by outside contractors.
Our goal is to respond to work requests with-in 48 hours. Some work orders do take longer to complete if we need to order parts or schedule more complicated repairs but we will communicate with you if a work order cannot be completed right away.
We are not able to schedule maintenance staff to come at a specific time because we are always triaging urgent/emergency requests, but you can include your requests in your work order and we will try to honor those as best we can.
Please note that there are certain fees associated with installation of window AC units. See the chart below for a breakdown of costs.
| wdt_ID | Location | Cost |
| --- | --- | --- |
| 1 | Eagle Heights/Harvey Street (per year)* | $25.00 |
| 3 | University Houses (second unit/year) | $25.00 |
* Second unit allowed only with permission by Maintenance
Looking for something else in Maintenance?
Maintenance Requests
At University Apartments, we are dedicated to making sure that any maintenance issues in your apartment is attended to in a timely manner. To submit a non-emergency repair request (such as a slow drain or loose towel bar), please email us at universityapartments@housing.wisc.edu or call 608-262-2037. If you are in need of an emergency repair (such as no water, falling water, or no heat in the winter) call or text the Resident Manager on duty.
For technical support, including cable TV, WiFi, TLCs, or data jack repair, please visit the DoIT Help Desk site.
Who Can Help and When
Examples: No water, falling water, no heat in the winter
When: 7:00 a.m.-3:30 p.m.
What to Do: Contact University Apartments Facilities Office
When: After 3:30 p.m.
What to Do: Text or call the Resident Manager On-Duty
Non-Emergency Repairs
Examples: Slow drain, loose towel bar
When: Anytime
What to Do: Request a repair online through the form below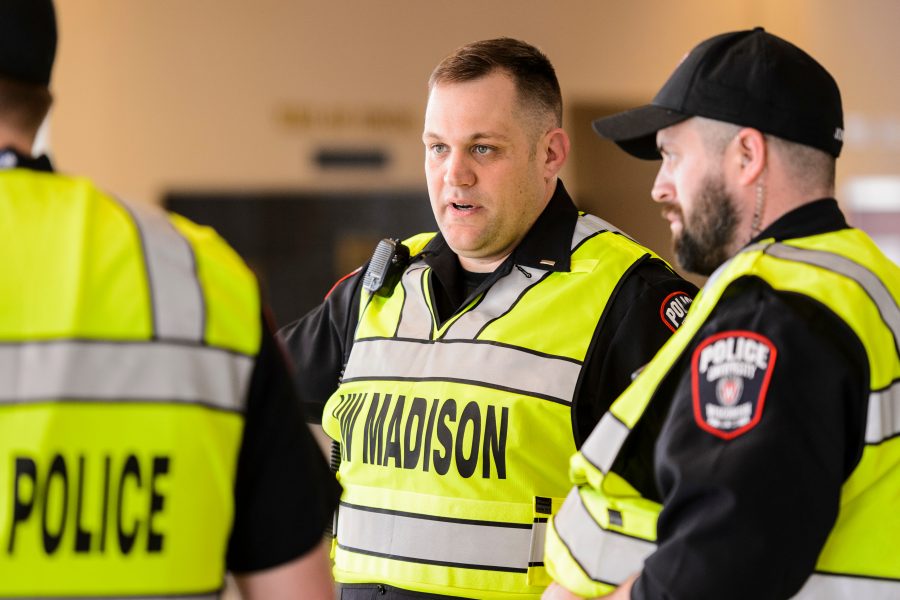 Dangerous or Life Threatening Emergency
When: Anytime
What to Do: Dial 9-1-1 for Police, Ambulance, and/or Fire Services
Looking for the right name for something to be repaired or fixed in your apartment? Check out our Maintenance Picture Dictionary for a full glossary of term and also some short videos on how to troubleshoot some issues yourself.
Services and Items Provided
This is an accordion element with a series of buttons that open and close related content panels.
Available at the Main Office in the Community Center
Extra picture hangers
Replacement batteries for smoke detectors and carbon monoxide detectors
Basic household tool box (for short term loan)
Low cost internet and TV cables
Push carts, hand trucks, and moving dollies
Bike stand, air pump, and a do-it-yourself bike repair station
Available at the Apartment Facilities Office
Extra picture hangers
Replacement batteries for smoke detectors and carbon monoxide detectors
Requests to make in an Online Work Order for
Replacement exhaust fan filters
Replacement fluorescent light bulbs (kitchen tube lights)
Replacement of broken window shades
Inspection and repair/reinstallation as needed of weather stripping on doors and windows
Installation of resident owned air conditioners (an installation fee may apply)
Repair or re-installation go chain latch on entry doors
Re-caulking of sinks and tubs
Replacement of toilet plunger (if it becomes worn out)
Services we DO NOT provide
Storage of resident items
Rental of tools or equipment above what is in the hand tool box at the Community Center
Extra shelving
Adapters for plumbing hook-ups
Snow removal from personal parking spaces