University Housing's care packages are the perfect way to brighten your Badger's day. Whether you want to celebrate a birthday, help your favorite student through a late night of studying, or send some healthy snacks, we've got you covered!
To order a care package for your Badger, simply call 608-262-0057 Monday – Friday 8 AM – 4:30 PM (Central). Or place your order through our online shopping portal. Please allow three business days for care package orders.
Our Care Package Offerings
Care Package Pick Up
Your student will pick up their care package at the closest dining unit to their residence hall that is open on the selected pick up date.  Students who do not live in the residence halls will pick up their care packages at the Gordon Dining & Event Center.
On the pick-up date, we will send your student an email notification with instructions for picking up their care package at 4PM or after.  If they cannot pick up the item on the selected pick up date, the item will still be available for 72 hours.  Any care packages not picked up within the 72-hour window will be tossed and not replaced if enough time has passed that we feel it is not safe to eat.
If you do not receive a confirmation email after placing your order, please email carepackages@housing.wisc.edu or call (608) 262-0057.
Valentine's Day Special! 
Send someone special a Valentine's Day treat! Available to order through Wednesday, February 8, at 5pm.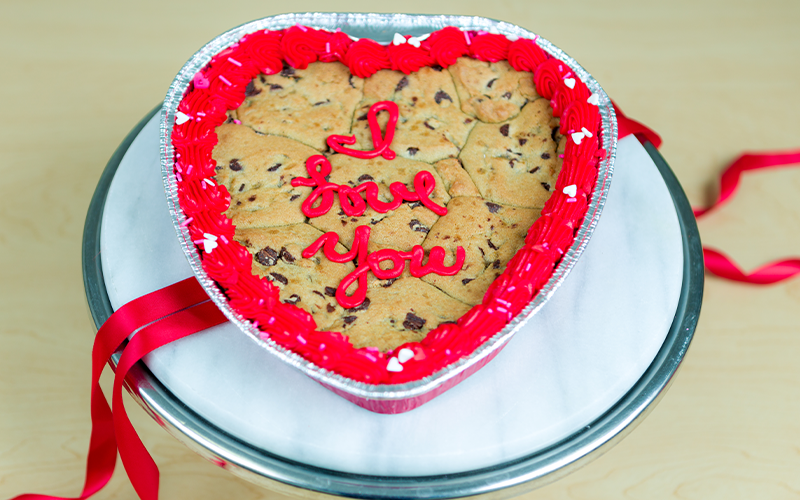 Large Chocolate Chip Cookie Heart – $12.50
A decorated heart-shaped chocolate chip cookie with the option of adding a personalized message.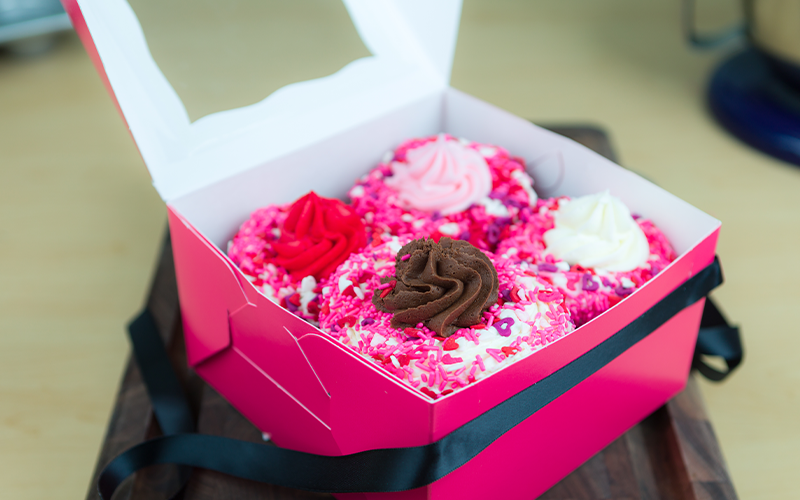 Four Pack Valentine's Day Cupcakes – $6.50
Includes two frosted chocolate and two frosted white cupcakes with Valentine's Day-themed decorations.