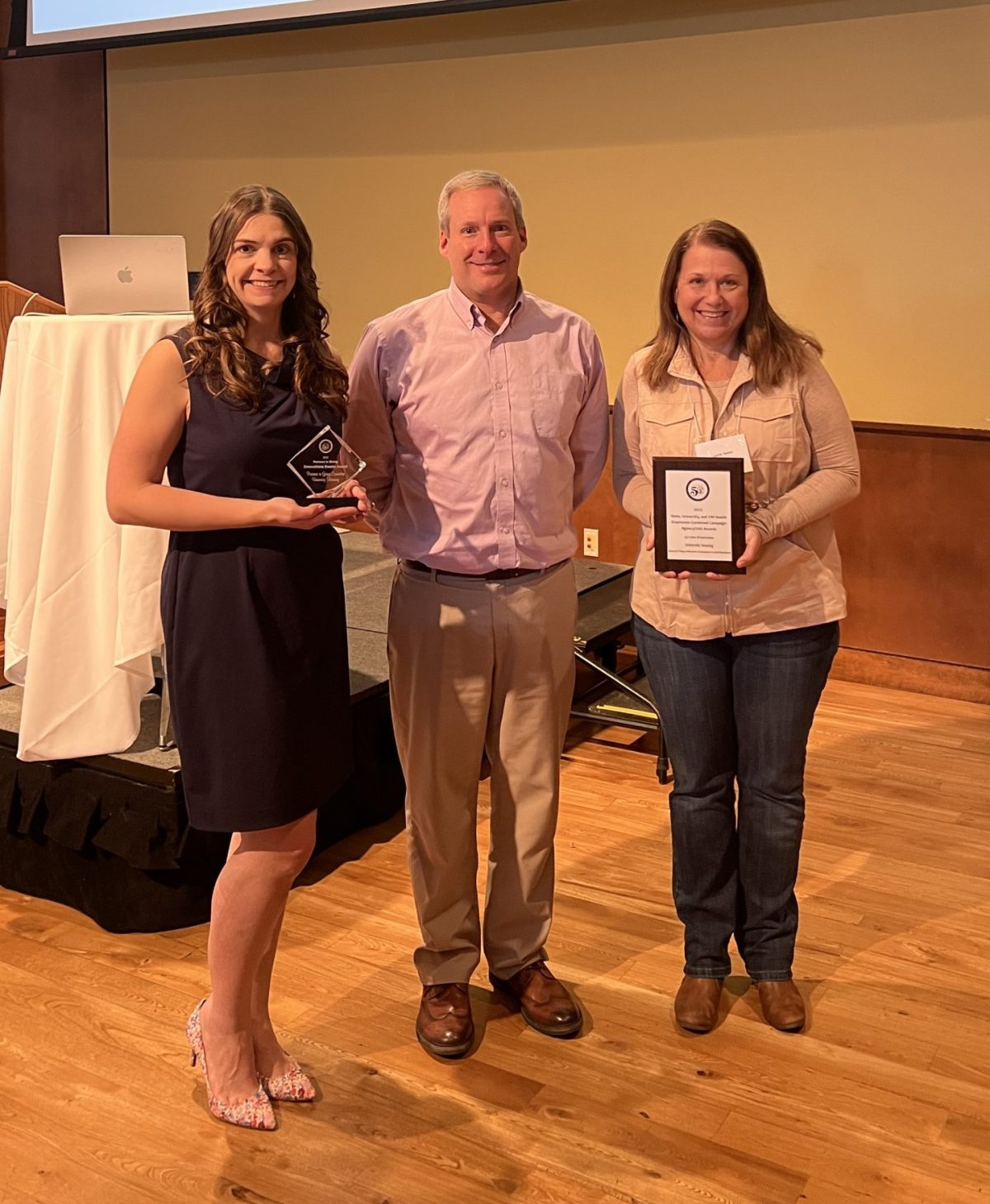 We did it! University Housing received two fantastic awards for our contribution and involvement in the 2022 Partners in Giving Campaign.
We won second place for the Percent Increase in Contributions award and our PinG Committee won the 2022 Partners in Giving Innovation Events Award! A special congratulations to Faye Reber for winning the Partners in Giving Excellence Award.
Our Partners in Giving Committee accepted these awards at the Partners in Giving Award Ceremony on March 21.
Thank you to all of you who helped make this a successful campaign and making a difference in someone's lives in our local communities! Together, Housing raised $7,093, which is around $4,500 more than last year. What an achievement!
A special thank you to our award-winning Partners in Giving Committee who worked hard to make this year's campaign a success.
Laurie Teeter, Chair – Training and Staff Development Manager in Human Resources
Kelly Giese, Residence Life Assistant Director
Anastasia Kramper, Cashier Office Manager in Business Services
Natalie Rehn, Administrative Assistant in Dining & Culinary Services
Shawna Veselsky, Building Services Assistant Director in Facilities
Kevin Weber, Apartment Facilities Assistant Director – Projects & Safety
State, University, and UW-Health employees combined raised almost $2 million for over 500 organizations this year!