Until further notice, all University Housing Dining Buildings will only be accessible by University Housing Staff and Residents. Reduced capacity dine-in seating is available. While in the markets, please maintain physical distancing, and wear face coverings. All meal options will also be available in to-go containers. 
The health of our community is our most important priority. As a result, of the COVID-19 pandemic, we've made several changes to our dining service in University Housing. A few of these changes are highlighted below, and more details see our COVID-19 FAQs.
Added options for touchless ordering, delivery, carry-out, and reheat-able meals will be offered.
Single points of entry and exit will manage customer flow
All items will be served on disposable service ware with disposable flatware
Touchpoints will be disinfected and sanitized regularly
We remind customers to wear face coverings and practice good physical distancing when in the markets to ensure the health of yourself and others.
Chadbourne Residence Hall | 420 N. Park Street | Map
Office: 608-262-3948
---
Rheta's Market is a large dining marketplace conveniently located at the intersection of Park Street and University Avenue, which makes it a popular destination to grab meals during a busy day of classes. It is housed within the Chadbourne Residential College (Barnard and Chadbourne Hall). Equipped with eight different stations, Rheta's offers customers with a wide variety of meals and snacks. The dining area includes an assortment of seating options for secluded study breaks and tables to share with floor mates.
Accepted forms of payment at Rheta's Market include Wiscard, Visa, Discover, and MasterCard. To keep cashier lines moving quickly, cash or check are not accepted here.
Today's Menu at Rheta's Market
Academic Year Hours*
Mon – Fri: 7:30 a.m. – 8:00 p.m.
Sat: CLOSED
Sun: 11:00 a.m. – 8:00 p.m.
*Hours may vary. See our full operating schedule for details.
Stations at Rheta's Market
1849
1849 Diner serves home-style comfort foods. It's the place to find traditional favorites such as fried chicken, mashed potatoes and gravy and chef-carved roast meats. 1849 Diner also features smokehouse BBQ flavors from around the country.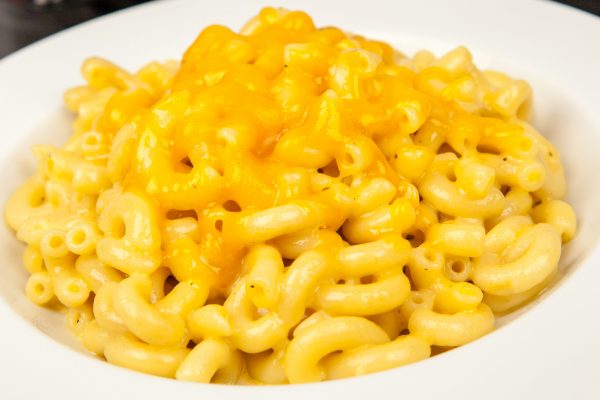 Buona Cucina
Buona Cucina is the place where you can enjoy a host of pastas and other Italian entrees.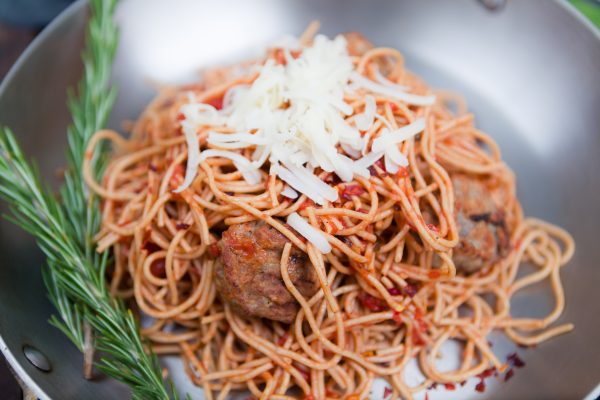 Capital City Pizza Company
Capital City Pizza Company offers signature pizza, calzones and breadsticks prepared to order and hearth baked in custom oven. Pizza is sold by the pie and by the slice, for dine-in, or carry-out.
Delicious
Delicious features made-to-order deli, panini sandwiches and wraps served on an array of freshly baked bread and roll choices.
Fired Up
Fired Up serves freshly grilled burgers and veggie burgers, chicken breasts, other grilled sandwiches and french fries.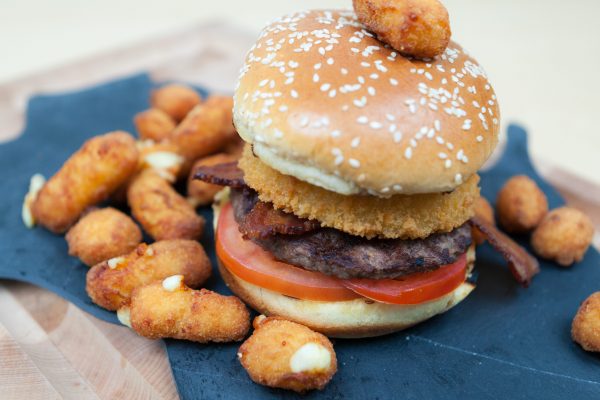 Global Kitchen
Global Kitchen includes a number of ethnic entrées and sides from all corners of the globe with the menu varying daily.
Great Greens
Great Greens features a bountiful bar of freshly prepared greens, fruit and vegetable toppings, and mixed salads for diners to craft the ultimate salad. It also includes a soup station, offering two house-prepared soups daily.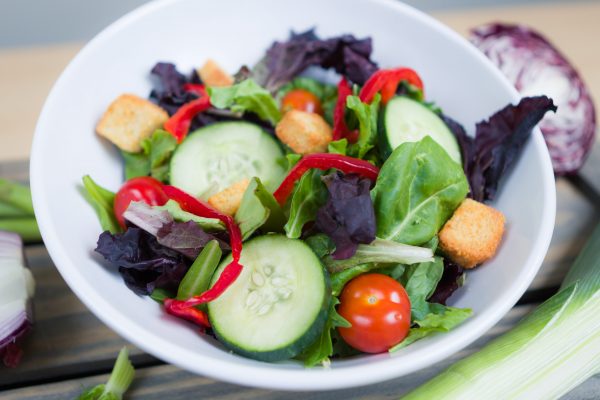 Qué Rico
Qué Rico has daily specials of Tex-Mex fare, including tacos, taco salads, burritos, quesadillas – all prepared to order.