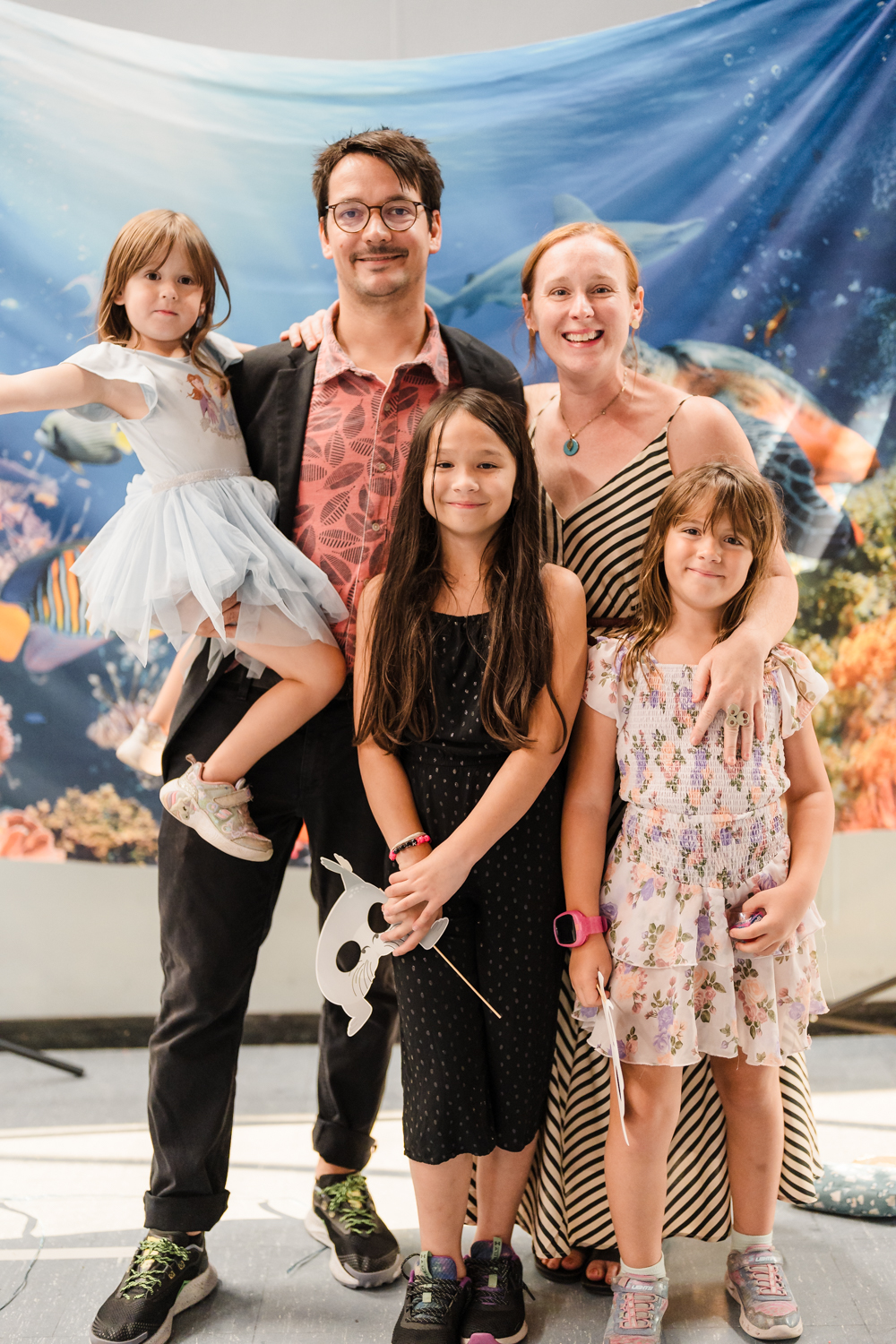 Last Friday, July 21, University Apartments hosted their first-annual Family Prom. Residents enjoyed dancing the night away in our Under the Sea decorated gymnasium, along with playing games like fishbowl toss, pin the tail on the shark, magnetic fishing, and limbo. This event was the big final project of our summer ACUHO-I intern, Jules Orcutt, who organized and planned the entire event. Our UA programming staff Demetrius Solomon and Savannah Swartz also contributed much time towards this event.
Residents were asked to bring a suggested and optional donation of a new school supply item that will be donated to The Road Home, Dane County. All donations will go to local children transitioning from homelessness to housing programs. The family prom and donation drive also served as a final celebration of our July kindness campaign in University Apartments.
Much thanks to Jules, Savannah, Demetrius, the Resident Manager team, UA Office staff, Apartment Facilities staff for assistance with hanging tons of fish décor VERY high up on the walls, Marketing and the Sign Shop for the lovely posters, Joel Ninmann and Rob R. San Juan for taking photos, and WSUM for spinning the tunes.