We are proud of the sense of community that thrives at University Apartments. Our Community Center is often the hub for social events and programs that bring neighbors together.
Community Center Hours
Please note that building hours and staffing are subject to change
Monday – Friday: 8:00 a.m. – 8:00 p.m.
Saturday: 9:00 a.m. – 1:00 p.m.
Sunday: Closed
Services Offered in the Community Center
Leasing

information

Resident support services including Resident Managers
English Language Learner classes
Social and educational events for residents
Recreational activities include basketball, soccer, volleyball, yoga, Zumba, field trips, and more. Programming staff can be reached at UAEvents@housing.wisc.edu
Referrals to campus and community resources and assistance
Office of the UW Police Department Community Officer
Practice piano sign-ups
After-school tutoring program
Lactation room
The Community Center Features
Main offices for University Apartment staff
Eagle's Wing Child Care & Education Programs
A large basketball gymnasium
Kitchen
Two meeting/classroom spaces
A quiet study room for adults, containing public-use computer kiosks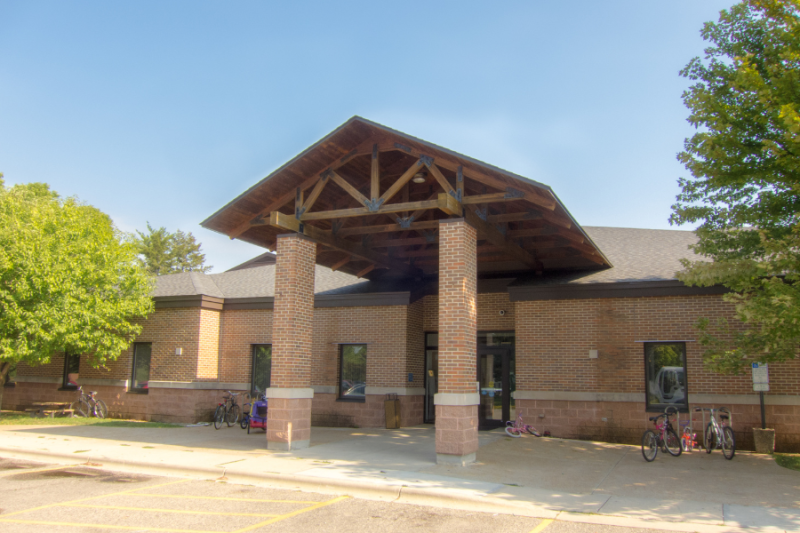 Renting Space in the Community Center
Space Information
Spaces are available for current University Apartments residents to rent on an hourly basis in the evenings and on weekends or by any University Apartment resident organization.
The University Apartments Community Center and kitchen is available for use by University Apartments residents and resident organizations. Space is available on an hourly basis in the evenings and on weekends. Rates are based on the room type requested, number of people attending, and length of stay.
Need Help Making Your Reservation?
Explore our Step-by-Step Guide to help guide you through making your space reservation.
Rental Rates
Rates are based on the room type, number of people attending, and length of stay. All rates listed below are prices per hour.  There is a nonrefundable surcharge of $75.00 for groups of 50 people or more.
| wdt_ID | Rental Space | Rates |
| --- | --- | --- |
| 1 | Standard Room | 35 |
| 2 | Kitchen | 30 |
| 3 | Gym | 55 |
| 4 | Groups of 50 people or more (additional surcharge) | 75 |
All groups must be in compliance with any University/State of Wisconsin food regulations. All room reservation requests must be made two business days prior to the event to be considered for available space.
Have Questions?
Explore our Frequently Asked Questions document. If we haven't covered your question, please call us at 608-262-2522 or email us at universityapartments@housing.wisc.edu.
Spaces in the Community Center
Community Center Large Gym
Community Center Study Room
Community Center Study Room
Community Center Classroom
Community Center Meeting Room