Eagle's Wing first opened its doors in August 1992 with two classrooms located in an apartment building. In 1998, the program was moved into the current space in the Eagle Heights Community Center. Throughout the years, additional programs have been added to Eagle's Wing to meet community child-care needs while remaining committed to semester scheduling to meet the unique needs of enrolled student families.
Eagle's Wing programs emphasize child-initiated learning within a culturally diverse community. Programs nurture and support the development of children throughout the day by providing:
Developmentally appropriate activities
Respect for each child's culture and background
Fun, creativity, active play, cognitive growth, social interaction, rest, and nutrition
Communication, problem-solving, and decision-making skills
Opportunities for family to be actively involved
A focus on anti-bias and peace education
Accreditation & Staff
Eagle's Wing is nationally accredited through the National Early Childhood Program Accreditation (NECPA). We have also been accredited by the City of Madison's Child Care Unit for over 20 years. Previously, we were concurrently accredited by the National Association for the Education of Young Children (NAEYC), but made the switch so we could enroll children in the community who have Child Care Access Means Parents in School (CCAMPIS). CCAMPIS is a federal grant that has been integral in aiding student parents as they achieve academic goals.
The program is licensed by the state of Wisconsin and it features the following staff:
Director of Licensed and Resident Programs and Assistant Director of Licensed and Resident Programs
Lead teachers with certification and at least a four-year degree in early childhood education
Assistant teachers
Student interns and volunteers to help lower the ratio of children to adults
Eagle's Wing has a very international staff who speak many language and have global experiences they share in the classroom
Classrooms
Eagle's Wing has classrooms for children ages six weeks through eight years. The program also uses a few shared facilities including large and small gymnasiums, as well as outdoor playgrounds.
| wdt_ID | Classroom | Age Group | Program | Time |
| --- | --- | --- | --- | --- |
| 1 | Azhar Room | Infants starting at 6 weeks | Full-day infant | 7:30 a.m. - 5:15 p.m. |
| 2 | Nido Room | 18 months to 2 1/2 years | Full-day toddler | 7:30 a.m. - 5:15 p.m. |
| 3 | Niiji Room | 2 1/2 years to 3 1/2 years | Full-day preschool | 7:30 a.m. - 5:15 p.m. |
| 4 | Yuwa Room | 24 months to 5 years | Half-day morning preschool | 7:30 a.m. - 12:00 p.m. |
| 5 | HaNeul Room | 3 1/2 years to 5 years | Full-day preschool | 7:30 a.m. - 5:15 p.m. |
School-Age Room
During the academic year, the Eagle's Wing School-Age Room provides 4K programming and child care for four and five year old children, that emphasizes experiences that prepare the children for the transition to kindergarten. From June through August, the school age classroom is the home of our "High Flyers" program. This program includes children who recently graduated from 4K through children who just completed second grade
| wdt_ID | Program | Age Group | Type | Time | Details |
| --- | --- | --- | --- | --- | --- |
| 1 | Part-day 4K | Age 4 by Sept. 1 | Full-day care | 8:15 a.m. - 3:00 p.m. | Monday-Friday |
| 2 | Part-day 4K | Age 4 by Sept. 1 | Extended care | 7:00 - 8:00 a.m. 3:30-5:15 p.m. | Available as space permits |
| 6 | High Flyers* | Kindergarten - 2nd grade | Summer school-age program | 7:30 a.m. - 5:15 p.m. | Monday - Friday |
*June – August when the Madison Metropolitan School District is not in session
Late Drop-off & Early Pick-up
Since family needs and daily schedules vary, some parents may need to drop-off their child late or pick them up early. Parents may drop off their children anytime after the program begins and pick a child up anytime before the end of the session in which a child is enrolled. However, fees are based on reserved time slots and not on actual time attended.
Our curriculum recognizes children as individuals and we support their unique developmental needs. As part of a culturally diverse classroom where mutual respect and understanding are emphasized, children are also encouraged to value teamwork, interdependence, and group harmony.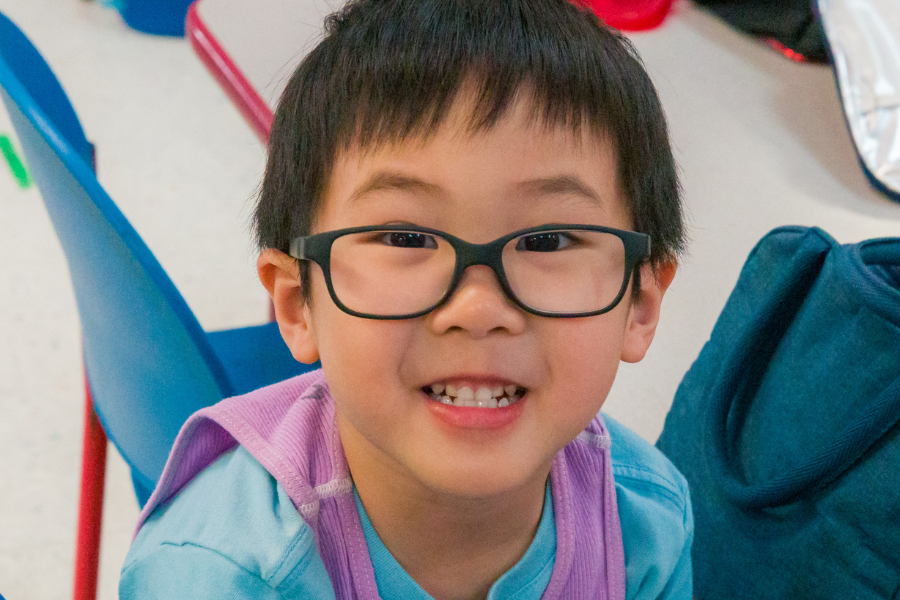 Respecting Diversity
We embrace and support the diversity in our community. With a strong commitment to multi-cultural, anti-bias care and education, we promote respect for all people regardless of differences. This allows us a positive way to affirm children's identities and further explore and celebrate a wide variety of cultural, racial, and ethnic differences.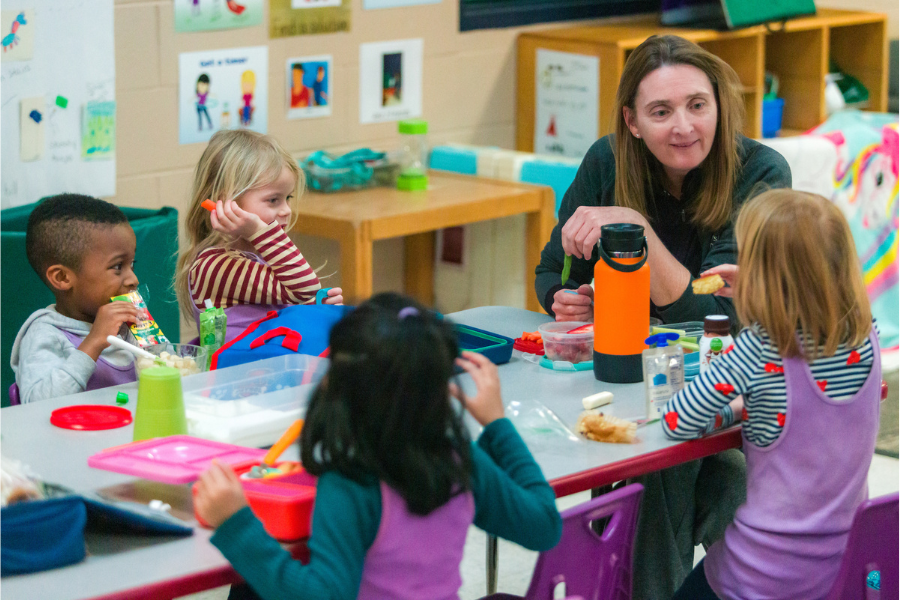 Anti-Bias Education
Our teaching staff is committed to helping children understand the importance of treating all people with dignity and not judging groups of people for the actions of a few, whether in the classroom or globally. Teachers model acceptance and compassion in their words and behavior. They also encourage children to explore their feelings and fears. Embracing diversity is a lifelong endeavor that will bring us closer to peace within our communities and around the world.
Guidance Philosophy
Our guidance philosophy is intended to nurture children as they work toward independence and responsibility. It encourages and supports them in developing problem-solving abilities and it promotes self-esteem while instilling sincere respect for the rights of others. The philosophy is implemented in a variety of ways:
Problem-solving with children
Modeling of appropriate behavior by teachers
Reasonable, developmentally appropriate limits
Redirection of behavior
Our staff is trained in this guidance philosophy during their orientation. Training includes an explanation of those practices which are not allowed at Eagle's Wing, including, but not limited to:
Any form of physical punishment, including restraint or other corporal punishment
Any form of emotional punishment, including embarrassing, derogatory, or frightening remarks
Withholding of food
Use of "time-outs"
Photo Gallery
Community Center Large Gym
For the enrollment of children and the employment of staff, Eagle's Wing does not discriminate on the basis of race, color, creed, religion, sex, HIV status, national origin or ancestry, age, disability, sexual orientation, marital status, pregnancy, or parental, military, or veteran status. Equal rights for all children, families, and staff are ensured. UW-Madison is an equal-opportunity employer.