A variety of student and career residence hall staff members work with residents to develop communities that are intentional, inclusive, and socially and academically supportive to all. University Housing staff are on-site to help, whether you need academic advice, help to organize an event, repairs to your room, or just someone to talk to. We encourage you to seek out staff in your community and get to know them.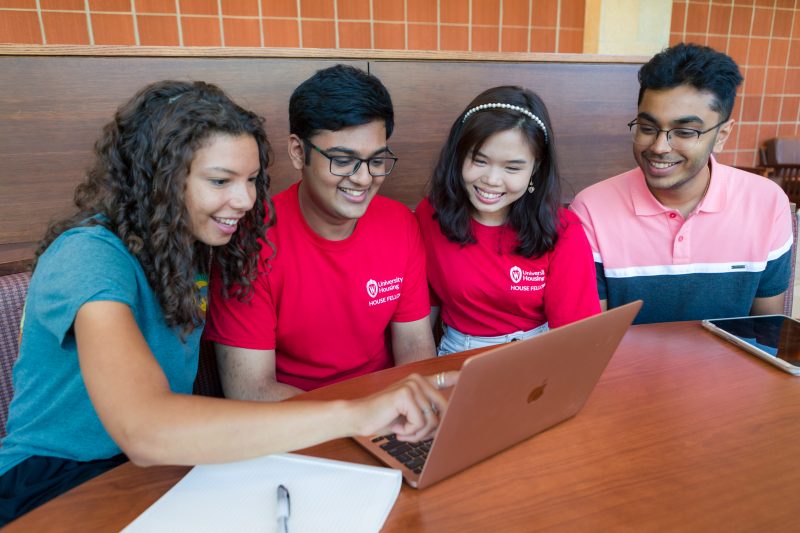 Student Staff
This is an accordion element with a series of buttons that open and close related content panels.
House Fellows (i.e. Resident Assistants)
House Fellows are student staff members with whom residents have the most frequent contact. Each House Fellow lives within the community they oversee. Their main responsibilities include:
Helping residents plan activities and programs to build connections among residents
Being available and visible to residents
Acting as a resource and providing information to residents
Helping residents solve problems or referring residents to a variety of University agencies in order to help solve problems or answer questions
Enforcing University and Housing policies
Helping with administrative tasks
Residence Life Team Assistant
Residence Life Team Assistants are student staff who provide direct support to the hall staff within a community assisting with key aspects of our programming. community building, and administration within our halls.
Center for Cultural Enrichment Program Assistants
The Center for Cultural Enrichment Program Assistants (CCEPAs) are student staff who develop programs, resources, and guides focused on diversity & inclusion efforts through our Center for Cultural Enrichment.
Learning and Affinity Community Support Staff
A number of our Learning and Affinity Communities offer additional student staff to support their efforts around their mission. These may include (but are not limited to) Learning Community Program Assistants, Peer Mentors, and Language Coordinators for our International Learning Community.  These staff provide unique services to help the overall success of that community including seminar assistance, language support, and other experiences a specific learning community may need. 
Student Engagement and Advocacy Team
We are continuously looking at ways to improve student engagement and have a student-staff team committed to providing experiences for our students.
Late Night and Weekday Coordinators assist in the planning and implementation of our Wisconsin Welcome events and our Weekday and Weekend Late Night programming.
University Housing Advisory Board students actively live in the community and engage in feedback and discussion with residents.  These students represent each residence in monthly meetings with University Housing professional staff.
Tutors
We offer tutoring in a number of our residential communities staffed by students who have taken the courses. They are a great resource to help the overall success in a class.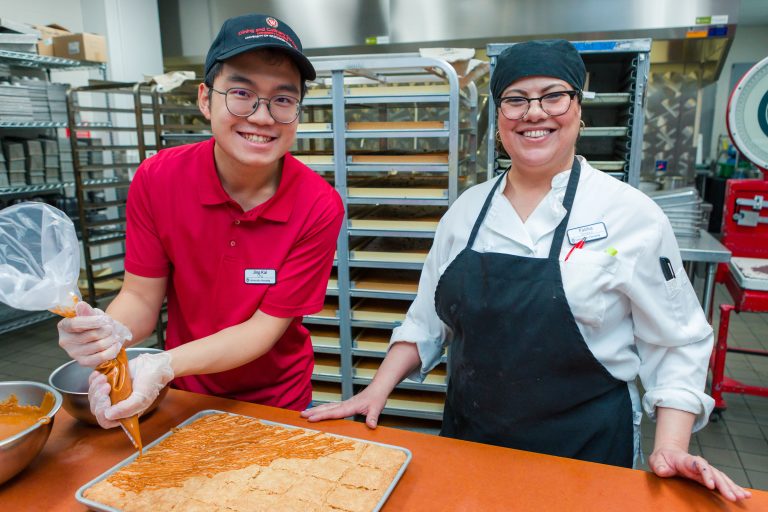 Staff Performance Compliments or Concerns
If you have any positive feedback or concerns you would like to share regarding a staff member, please contact us at reslife@housing.wisc.edu
You can go to any Residence Hall or Learning Community page and find staff information located at the bottom of the page or at the designated staff link on that page.
If you have any questions about graduate or full-time staff recruitment, please contact us at reslife@housing.wisc.edu.