Our campus is home to over 20 residence halls spread across two distinct neighborhoods with names coined for their location on campus. The Lakeshore Neighborhood is nestled against the beautiful Lake Mendota, offering residents the most inexpensive lakefront property they will ever live on. The Southeast Neighborhood stands in the "southeast" area of campus, comprised of more high-rise buildings and less green space. Both Neighborhoods are close to classes, major bus routes, libraries and many other campus resources. Regardless of where you live, you'll find the same Badger experience and plenty of options for your new home in our Lakeshore and Southeast Neighborhoods.
Lakeshore Neighborhood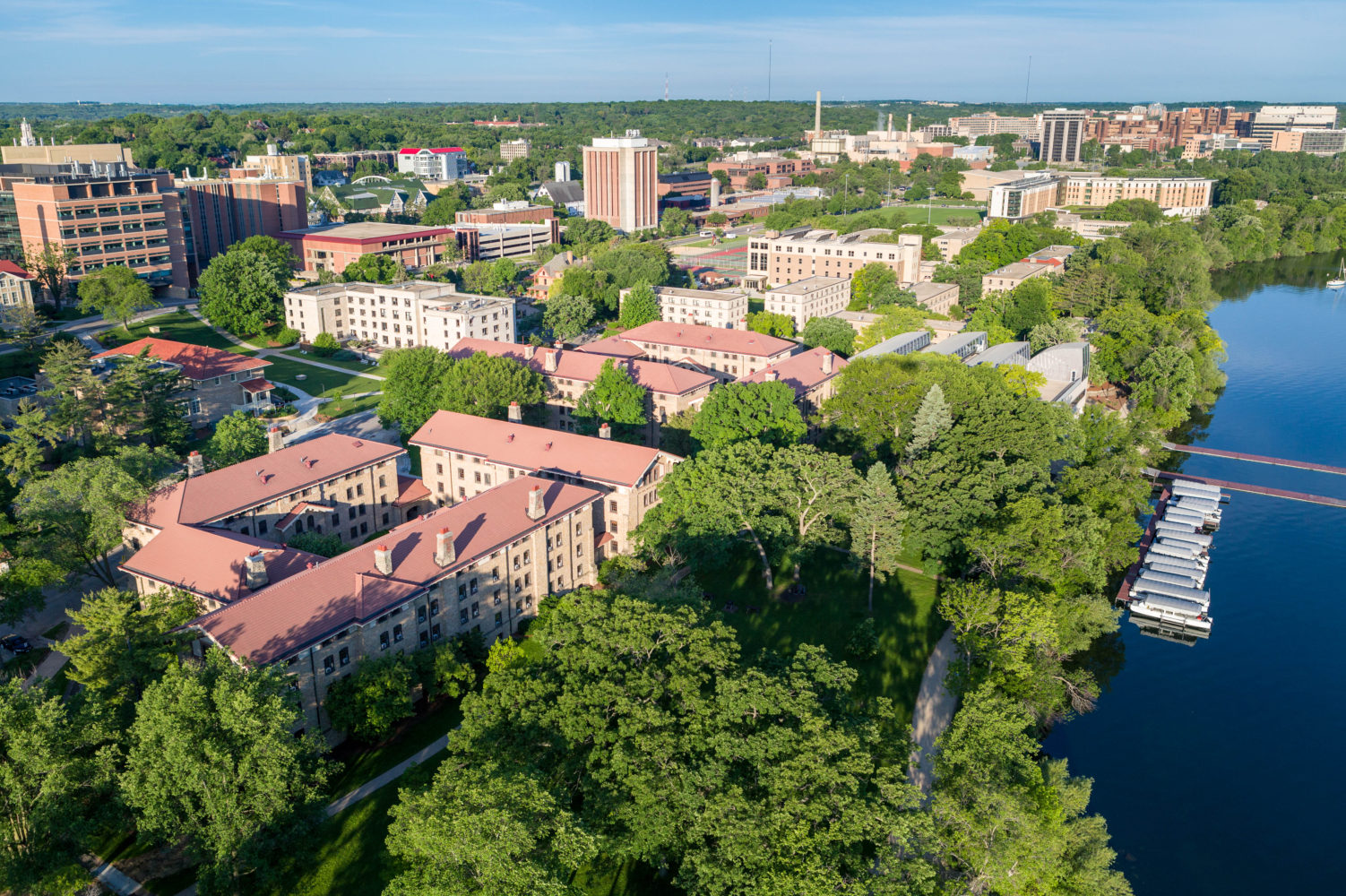 The Lakeshore Neighborhood is home to thirteen residence halls and four dining markets. Not only will living in Lakeshore place you close to Ebling and Steenbock libraries and the Engineering campus, but it will also give you some of the most breathtaking lake views you've ever seen. Lakeshore residents always have fun events to attend, ranging from video game tournaments to trips to Six Flags and Chicago. Tossing around a frisbee outside of Kronshage Hall is also a must. Only a ten-minute bus ride from State Street or the Hilldale Shopping Mall, Lakeshore is also in close proximity to a variety of shops, a movie theater and many restaurants. Plan on "jumping around" after the third quarter this fall? You're in luck! Lakeshore halls can catch a glimpse of Camp Randall, as the stadium is only a five-minute walk away and well within earshot of the UW Marching Band practice fields.
Number of Halls: 13
Dining Locations: 4
Recreational Space: Tennis courts, basketball courts, soccer fields, sand volleyball
Athletic Facility: Holt Fitness Center (Bakke Recreation Center opening in 2023)
Union: Union South
Shopping: Hilldale Shopping Mall
Sports Venue: Camp Randall Stadium
Southeast Neighborhood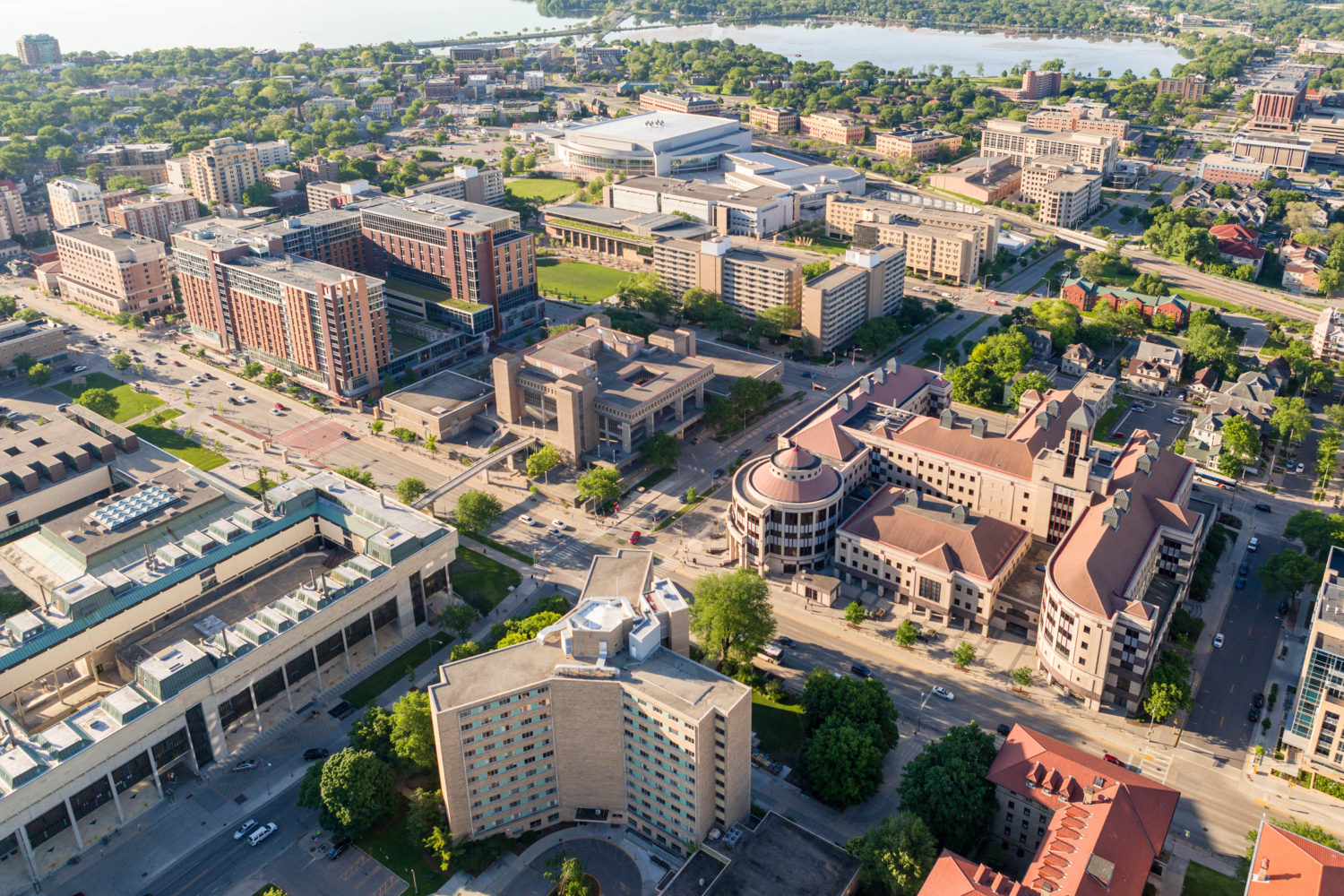 The Southeast Neighborhood is home to eight residence halls and two dining markets. Surrounded by busy streets and high-rise buildings, Southeast residents find themselves near downtown Madison. The volleyball courts outside of Witte Hall also provide residents with a great outdoor space to take advantage of in good weather. The Southeast Neighborhood is equidistant to both student unions and near College and Memorial libraries, which offer quiet places to study. Want to be a member of the "Grateful Red" or the "Crease Creatures?" Witte Hall is located across the street from the Kohl Center, so you'll only be a short walk away if you're lucky enough to score season tickets.
Number of Halls: 8
Dining Locations: 2
Recreational Space: Basketball courts, sand volleyball
Athletic Facility: Nicholas Recreation Center (The Nick)
Union: Memorial Union
Shopping: State Street
Sports Venue: Kohl Center