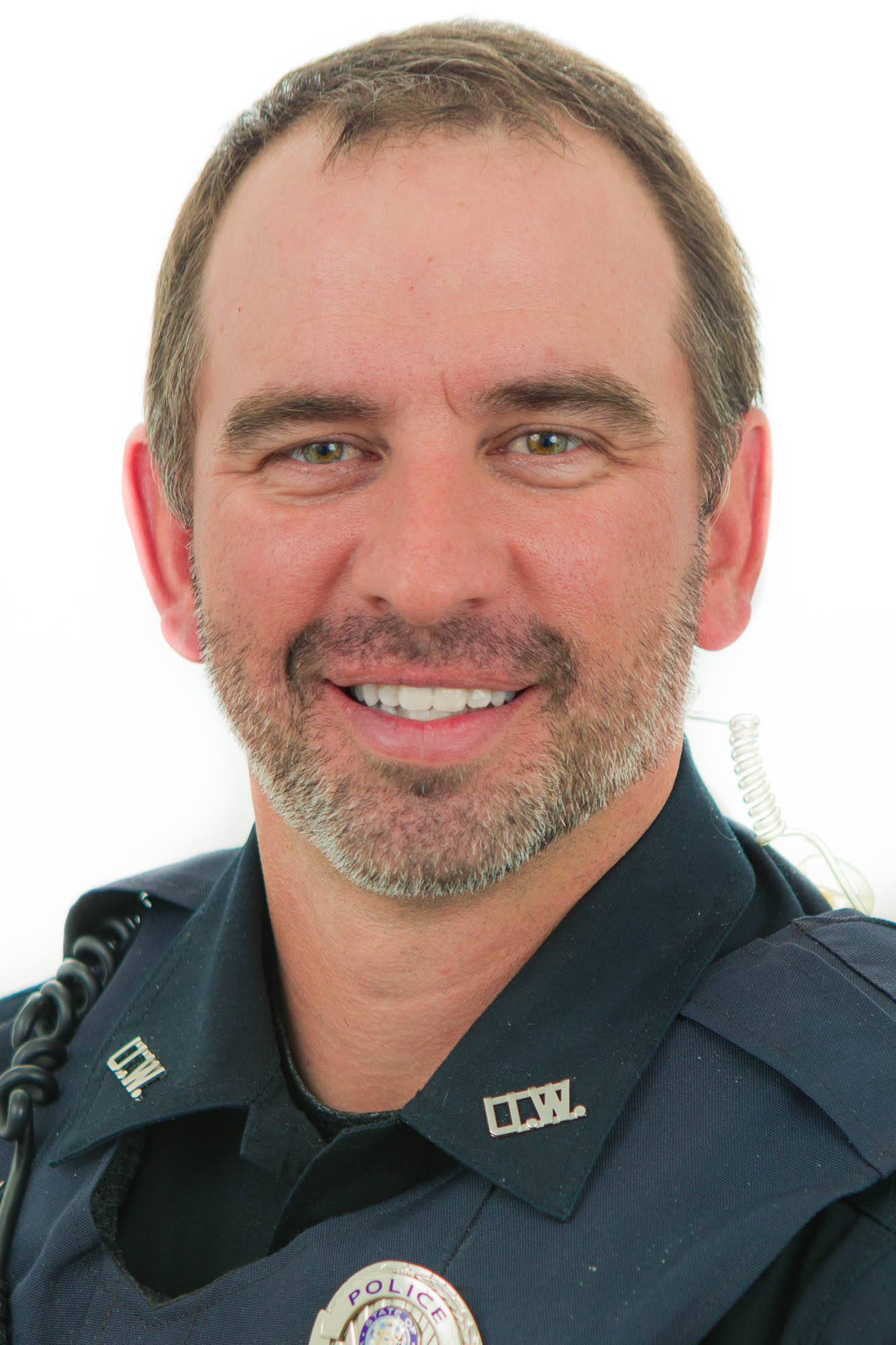 UW-Madison has it's own police force. Brad Davis, is the police officer assigned to the University Apartments community. Officer Davis has an office in the Community Center and is here to answer questions, coordinate educational programs, and help with any police or security concerns you may have.
Dialing 9-1-1
9-1-1 is a number you can dial from any landline or cellphone to get immediate emergency help. When you dial 9-1-1 a dispatcher will be able to see the number you are calling from and in some cases your location. If you can, tell the dispatcher the cause and location of your emergency. If you are unable to speak or do not speak English do not hang up the phone until you are told to, the dispatcher will still send police to you.
Explore More Policies, Information & Resources
Sirens in University Apartments
Test Siren: Tornado sirens are tested on the first Wednesday of the month at noon
Fire Siren: Shorewood Hills Fire Department tests a two-tone signal for volunteer firefighters on Thursdays at 6:45 p.m.
Tornado Siren: a steady siren blast of three minutes or longer
Tornado Watches and Warnings
A tornado watch means that weather conditions are favorable for severe weather, including tornadoes to develop. Listen to the radio or watch a local television station for weather updates.
A tornado warning means a tornado HAS been sighted in the area, and you need to take shelter. Take shelter in the basement or a laundry room if it is available. If you cannot get to a basement area the next best choice is an interior room without windows. Listen to a local radio station for information.
Fire
In any large apartment community, there are occasional false fire alarms. But there are also real fires, often starting in kitchens. When you hear a fire alarm, always vacate your apartment. Madison Fire Department responds to all building alarms and our staff are prohibited from resetting the fire alarm until Madison Fire personnel have directed them to do so. If there are flames, call 9-1-1 to get help there as fast as possible.
This is an accordion element with a series of buttons that open and close related content panels.
Fire Extinguishers
Tampering with a fire extinguisher is a crime. If you observe someone tampering with an extinguisher, notify the University Police immediately. Also, notify the Apartment Facilities Office so that the extinguisher can be checked to ensure it is in working order. Make sure everyone in your household knows the location of the fire extinguishers in your building.
Kitchen Fires
Kitchen fires usually occur because someone put something on the stove to cook, and then became involved in another activity or left the apartment. Another frequent cause of fire is grease build-up in the kitchen.
NEVER leave a stove unattended if it is in use.
Keep the stove, kitchen walls, and all areas near the stove free of grease.  DO NOT cover drip pans or any other area of your stove with aluminum foil- this traps grease.
In the event of a stove fire, turn the stove off. DO NOT use water to extinguish the flames; it will spread a grease fire and may cause electrical shock. Instead, shake salt or baking soda on the flames, or use a fire extinguisher.
Fire Exit Paths
All exits and entryways must be kept entirely clear and easily accessible. This means you cannot store anything (including shoes, trash, plants, or toys) in hallways, staircases, or entryways, or on fire rescue platforms (the small fire escape balconies). Outdoor toys, grills, bikes, sleds, and outside (folding/stacking) chairs may be stored neatly on patios and balconies in the 700s, 800s, and 900s areas of Eagle Heights, as long as a four-foot-wide pathway is maintained. The City of Madison Fire Marshal can write citations (tickets) to residents if the fire codes are not followed.
Fire Related Regulations
Tampering with a fire alarm is a crime. Anyone caught intentionally setting off a false alarm will be charged for response time, and there could be additional lease or legal consequences.
Never overload electrical outlets. Do not use electrical cords that are damaged in any way.
Do not let candles burn for long periods of time or leave them unattended.
Keep matches and lighters away from children.
It is illegal to light any fire on University property, except in those places that are established for such purposes.
It is a violation of your lease to use a grill indoors, on patios, or within 10 feet of a University building.
Explosive or flammable materials (such as gasoline or propane) cannot be stored indoors.
Fireworks are extremely restricted by law in Wisconsin and are absolutely prohibited in University Apartments.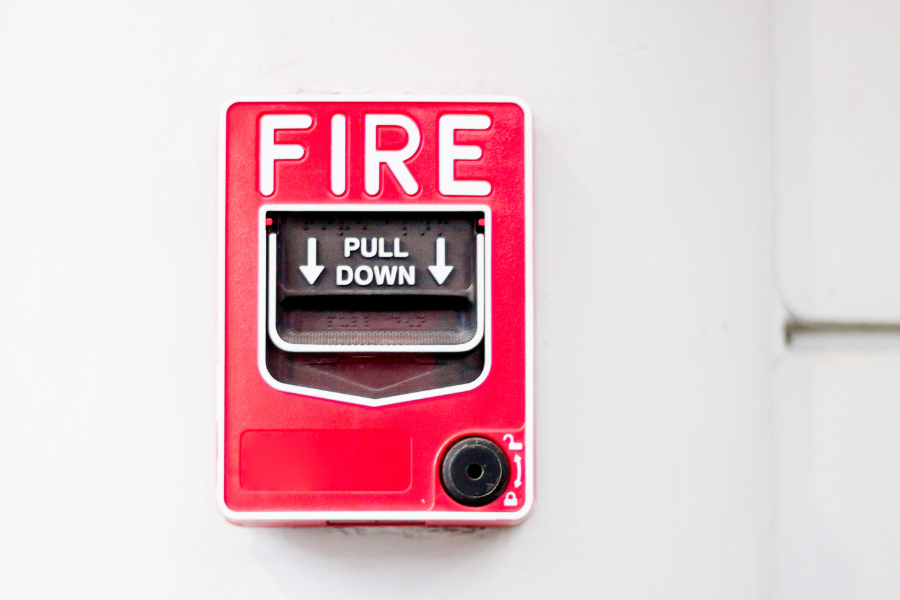 Pull Stations to Activate Fire Alarms
Residents must activate a fire alarm pull station inside their apartment or in the common stairwell to activate the building fire alarm system. In University Houses, the pull stations are found in basements where resident storage is located in buildings 5, 10, 21, 30, 35 and 39.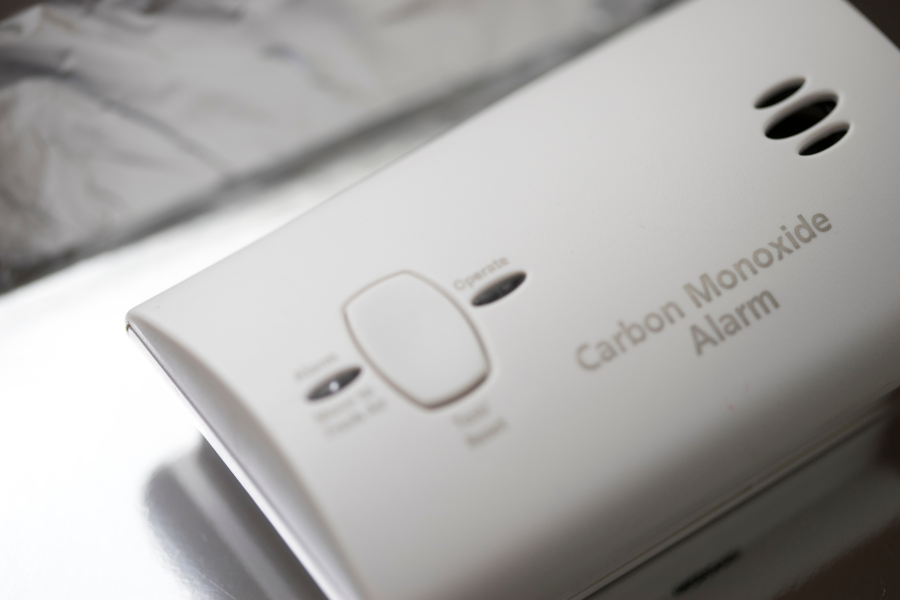 Carbon Monoxide Detectors
There are active carbon monoxide detectors in all Harvey Street apartments, in Eagle Heights all apartments that are adjacent to the boiler rooms have them, and in University Houses there is one detector in every unit tied into the smoke detector system. If the alarm is constant, you should leave the apartment and contact the Apartment Facilities Office or the Resident Manager on Duty. If it is "chirping" or beeping every few seconds, that means it is time to change the batteries.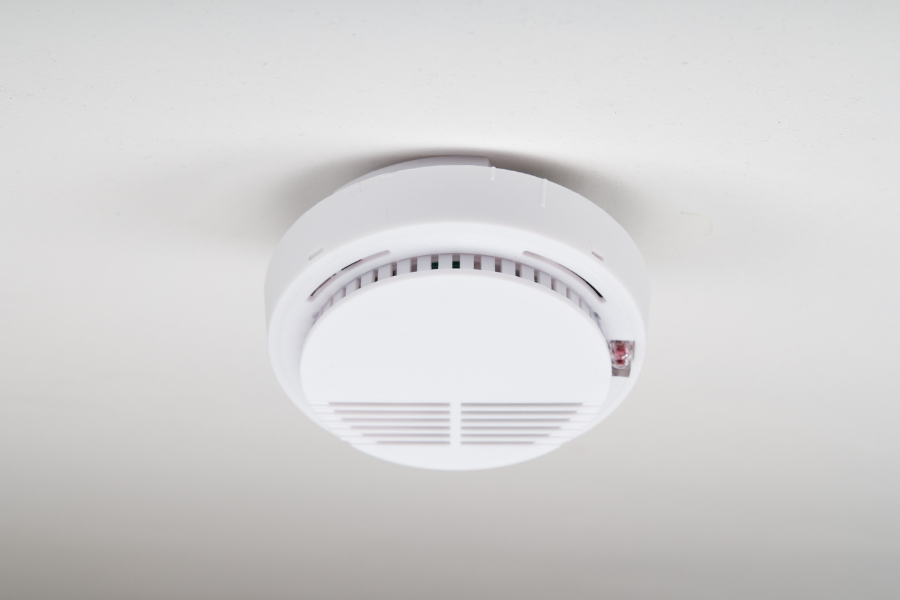 Smoke Detectors
There are active smoke detectors in each apartment throughout University Apartments. These only sound a local alarm; they are not linked to the University Police or the fire department. The apartments smoke detectors are interconnected and "hard wired" into the electrical system, with battery back-up. Do not disconnect your smoke detector. You will be held responsible for payment of fire damages to buildings and their contents if investigation following a fire reveals an apartment smoke detector did not function due to negligence on your part (removal of the smoke detector, or failure to replace a weak or missing battery), or if the fire was caused by you. A charge may be made for fixing non-operating detectors if found during normal maintenance calls. If the detector goes off by mistake and you temporarily remove the battery, be sure to replace it.
Basic Community Safety
Building Security
University Apartments is a relatively safe community, but it's a good idea to keep your doors locked, even when you are home.
Keys
You are issued a door and a mailbox key when you move in. Additional keys can be purchased at the University Apartments Office in the Community Center. All keys issued to you must be returned at check-out time. If a key is lost, you will be charged for a lock change. Please review our Key Policy for more information.
Security Locks
Chain latches or deadbolts are provided in all apartments. You are not allowed to install any additional locks or chain latches. If you have a concern about your locks, please submit a Maintenance Request Form.
Windows and Screens
Window screens are only intended to prevent insects from entering your home. The screens are purposefully designed to be removed easily, and they will not stay in place if they are pushed. Even a small child can easily push out a screen, and fall from the window to the ground.
Each window has a safety pin that can be inserted into the window frame when the window is partially open (approximately 4 inches). Once inserted, the pin can be turned slightly to keep children from removing them. This allows air circulation while limiting how far open a window can be. To see how to insert window pins visit our Maintenance Video page.
Exterior Doors
Keep all doors leading to the outside closed at all times for fire safety and to prevent rodents and insects from entering your building.
Car Theft, Accidents, and Vandalism
Lock your car doors and avoid storing valuables in the car or trunk. If you are in an accident, you must contact the police if anyone is injured or the amount of property damage equals or exceeds $1,000. Report any acts of vandalism to the Community Police Officer, the RM on Duty, or contact UW-Madison Police.
Child Safety
The safety of children in our community is a top priority. You can help by supervising your own children and teaching them about safety and respect for other people's property.
Unattended Children
In Wisconsin, social services policy indicates that a child younger than 10 years old should not be left alone without an adult. University Apartments uphold this policy. Children younger than age five should never play outside unless attended by a parent or a designated adult.
School-age children often choose to spend time in the Community Center after school and on weekends when the gym is open. Families should be aware that there are adults present in the building, but children are not supervised closely. Children can come and go as they please. Please make certain your child is old enough to be unsupervised if they are allowed to come to the Community Center without a responsible adult.
If you see an unattended child anywhere in the complex, look in the immediate area for the parent or caregiver. If you don't see anyone, contact (hours depending) the University Apartments Office, RM On Duty, Community Police Officer, or the UW-Madison Police.
Lost or Missing Children
Young children can easily get lost in the University Apartments complex because the buildings look very similar. Please make sure you teach your children to memorize their building number and apartment letter as soon as they are able.
If you cannot find your child call the UW-Madison Police at 608-262-2957 or by dialing 9-1-1 number. Tell the dispatcher where someone can meet you, the name, age, and description of your child, and places your child was and where they may go. You can also call the Eagle Heights Community Center at 608-262-3407 and ask for staff assistance in locating your lost child.
Areas Off Limits to Children
There are some areas where children are not allowed for safety reasons: construction areas, roofs, laundry rooms and basement storage areas, dumpsters and recycling containers, and balconies and fire rescue platforms. Do not allow children to play on, in, or near the dumpsters.
Children Car Safety
In Wisconsin, children are required to be in a safety seat or booster seat. For more information about this car and resources visit the UW-Madison Police site.
Bike Safety
Bicycling is a popular means of transportation in Madison. The city and the University have done a lot to promote safe bicycling, including developing an extensive network of bike paths around the city and campus, which are marked with signs.
Bike Registration
Madison City Ordinance requires that all bicycles used in Madison be registered with the city. UW-Madison also requires that all bikes on campus be registered with the city, as well. Failure to do so could result in a fine. Register your bike today.
Lock Your Bike
The best way to prevent your bike from being stolen is to lock it securely. A U-shaped lock is stronger than a cable/combination lock. All bikes should be locked to a bike rack when not in use. Do not lock bikes to trees, signposts, handrails, or picnic tables.
Bike Helmets
Helmets save lives. About 75% of those who die in bike accidents die from head injuries; many more are permanently impaired. If you need help purchasing a bike helmet or have additional questions, contact the Community Police Officer. The Kohl's Safety Center at UW Children's Hospital sells youth and adult helmets for $10.00.
Other Bike Safety Tips
Ride single file, on the right. There is a myth that you should ride facing traffic "so you can see cars coming." Don't. Go with the flow of the cars.
Obey traffic signs, laws, and signals. Often bicyclists fail to come to a complete stop at the curb or at STOP signs.
Pedestrians have the right-of-way. A minimum of three feet should be allowed between a bicycle and any pedestrian or vehicle it is passing.
Night riding requires special equipment: a light and a 2 1/2 reflector that can be seen up to 500 feet away. Lights are required if riding after dark. Wear light-colored clothing.