625 Elm Drive | Madison, WI 53706-1126 | Map
241 residents | Mixed coed floors | Double rooms
Opened 1958 | Named after Llewellyn Cole
---
Surrounded by the Lakeshore Nature Preserve, sand volleyball, tennis, and basketball courts, and Allen Centennial Garden, residents of Cole Residence Hall always have plenty of options for things to do and see in the area. Home to the BioHouse Learning Community, students interested in the biological sciences can benefit from an experience that will help them narrow down and explore their interest in the scientific study of living things through academic resources and extracurricular activities.
Cole is located between two dining options that provide residents with both grab-and-go and sit-down dining. Four Lakes Market (one of five dining markets on campus) is across the street on the west side of the main entrance, and Carson's Market is just a block away to the east.
This is an accordion element with a series of buttons that open and close related content panels.
Building Features
Dimensions
Room Dimensions: ~ 16′ x 10′ 7″
Recommended Carpet Size: 9′ x 12′
Space Under Lofted Bed: Futon/loveseat up to 79″ wide fits under bed
Lockable Drawer Dimensions: 20″ x 18.5″ x 3.5″
Mattress: 36″ x 80″
Room Guides
Events in Cole Hall
Each residence hall has many events that occur throughout the year. Below are some of the events and activities that residents have enjoyed in previous years:
Nacho Average Bingo (Bingo and Nachos)
Team Trivia Night
Knitting Workshop and Groups
Devil's Lake Trip
Swing Dance Night
International Film Series
Chicago Trip
Brewers Game Trip
Food and Cooking Demonstrations
Dodgeball Tournament
Float n' Flick – Movie Screenings at the Natatorium
Corn Hole and Corn Roast
Communities in Cole
BioHouse Learning Community
(One floor of Cole Residence Hall)
Nuture your passion for the study of living things, whether it's plants, animals, health, microbiology, evolution, neurobiology, soil, food genetics, bioenergy, or anything biological.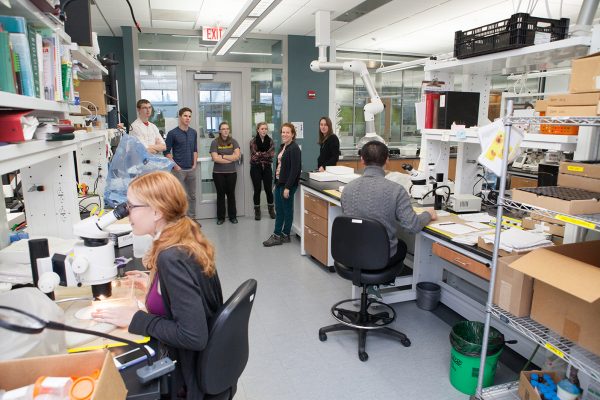 Room Types
Double
Features: Two closets, two beds, two bookcases, two desks, two desk chairs, two dressers, refrigerator
Typical Dimensions: 16′ 0″ x 10′ 7″ (rooms vary in size)
Cole Double 2d Room Layout
Cole Double 3d Room Layout
Cole Double 2d Room Dimensions
*Typical room dimensions shown. Rooms vary slightly.