1950 Willow Drive | Madison, WI 53706-1132 | Map
142 residents | Mixed coed floors | Doubles with bathrooms
Opened 1959 | Named after Vel Phillips
---
Phillips Residence Hall boasts some of the best lake views on campus and is a great place to live for first-year and continuing students alike. The residence hall is a favorite among many students because each resident room has its own private bathroom attached (even though you have to clean it on your own, it's totally worth it) as well as carpeting and air conditioning. Phillips has a warm, home-like atmosphere on the interior that you are sure to love. It also has a number of common spaces on each floor that residents use for studying and socializing. The building is also home to Open House, University Housing's Gender Learning Community.
Are you considering majoring in nursing, pharmacy, or one of the life sciences? If so, you'll love Phillips' proximity to classrooms. Residents of Phillips also have easy access to Four Lakes Market (one of five dining markets on campus) in Dejope Residence Hall. While Phillips might appear to be on the outskirts of campus, it is near many major bus lines and the Lakeshore Path, which are both quick ways to get to the Southeast Neighborhood.
This is an accordion element with a series of buttons that open and close related content panels.
Building Features
Nearest Dining: Four Lakes Market
Classroom: First Floor, Dejope Residence Hall
Academic Advising: First Floor, Dejope Residence Hall
Hall Desk: First Floor, Dejope Residence Hall
Kitchen: Lower Level
Laundry: Third and Fourth Floors
Music Practice Room: Lower Level
Carpeting in Resident Rooms: Yes
Air Conditioning in Resident Rooms: Yes
Room Rate: High
Neighborhood: Lakeshore
Bathrooms Shared By: Room
Dimensions
Room Dimensions: ~ 15′ 10″ x 16′ 2″
Space Under Lofted Bed: Futon/loveseat up to 79″ wide fits under bed
Lockable Drawer Dimensions: 32″ x 18.75″ x 3.5″
Mattress: 36″ x 80″
Room Guides
Events in Phillips Hall
Each residence hall has many events that occur throughout the year. Below are some of the events and activities that residents have enjoyed in previous years:
Bonfires
Game Nights
Olympics
Craft Nights
Devil's Lake Trip
PADL (Phillips and Dejope Leaders)
Communities in Phillips
Open House Learning Community
(One floor of Phillips Residence Hall)
All students are welcome to join and explore the diversity of the human experience through discussions on gender in contemporary media in this inclusive community.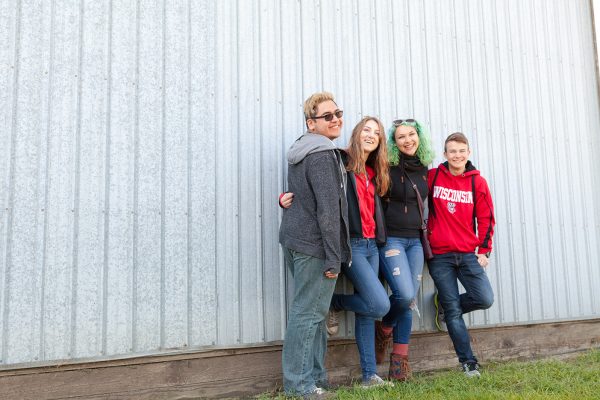 Room Types
Double with Bath
Features: Closet, bathroom with shower, toilet, and vanity, two beds, two bookcases, two desks, two desk chairs, two dressers, refrigerator
Typical Dimensions: 15′ 10″ x 16′ 2″ (rooms vary in size)
Phillips Double 2d Room Layout
Phillips Double 3d Room Layout
Phillips Double 2d Room Dimensions
*Typical room dimensions shown. Rooms vary slightly.
Rates
The rates listed below are per resident and reflect the projected annual room & board rates in Phillips Residence Hall for a new student for the 2021-22 academic year. For a full listing of residence hall rates and what is included, visit our Billing & Rates page.
2021-22 Rates - New Residents
| Residence Hall | Building | Room Type | Learning Community | Tier 1 Dining Plan | Tier 2 Dining Plan | Tier 3 Dining Plan |
| --- | --- | --- | --- | --- | --- | --- |
| Residence Hall | Building | Room Type | Learning Community | Tier 1 Dining Plan | Tier 2 Dining Plan | Tier 3 Dining Plan |
| Adams | Adams | Single Type A | | 11,600 | 12,100 | 13,000 |
| Adams | Adams | Single Type A | ILC | 11,850 | 12,350 | 13,250 |
| Adams | Adams | Single Type B | | 11,100 | 11,600 | 12,500 |
| Adams | Adams | Single Type B | ILC | 11,350 | 11,850 | 12,750 |
| Adams | Adams | Double Type A | | 11,300 | 11,800 | 12,700 |
| Adams | Adams | Double Type A | ILC | 11,550 | 12,050 | 12,950 |
| Adams | Adams | Double Type B | | 10,500 | 11,000 | 11,900 |
| Adams | Adams | Double Type B | ILC | 10,750 | 11,250 | 12,150 |
| Adams | Adams | Triple | | 10,400 | 10,900 | 11,800 |
| Adams | Adams | Triple | ILC | 10,650 | 11,150 | 12,050 |
| Barnard | Barnard | Single | | 11,600 | 12,100 | 13,000 |
| Barnard | Barnard | Double Type A | | 10,700 | 11,200 | 12,100 |
| Barnard | Barnard | Double Type B | | 11,300 | 11,800 | 12,700 |
| Barnard | Barnard | Double with Bath | | 11,500 | 12,000 | 12,900 |
| Bradley | Bradley | Double | BLC | 10,700 | 11,200 | 12,100 |
| Chadbourne | Chadbourne | Double | CRC | 11,350 | 11,850 | 12,750 |
| Cole | Cole | Single | | 11,600 | 12,100 | 13,000 |
| Cole | Cole | Single | BioHouse | 11,800 | 12,300 | 13,200 |
| Cole | Cole | Double | | 10,500 | 11,000 | 11,900 |
| Cole | Cole | Double | BioHouse | 10,700 | 11,200 | 12,100 |
| Davis | Davis | Single Type A | | 11,600 | 12,100 | 13,000 |
| Davis | Davis | Single Type B | | 11,100 | 11,600 | 12,500 |
| Davis | Davis | Double | | 10,500 | 11,000 | 11,900 |
| Davis | Davis | Double with Bath | | 11,500 | 12,000 | 12,900 |
| Dejope | Dejope | Double | | 11,600 | 12,100 | 13,000 |
| Dejope | Dejope | Triple | | 10,400 | 10,900 | 11,800 |
| Dejope | Dejope | Quad | | 10,400 | 10,900 | 11,800 |
| Humphrey | Humphrey | Double | | 10,500 | 11,000 | 11,900 |
| Jorns | Jorns | Double | | 10,500 | 11,000 | 11,900 |
| Kronshage | Kronshage | Double | | 10,500 | 11,000 | 11,900 |
| Leopold | Leopold | Double | | 11,600 | 12,100 | 13,000 |
| Leopold | Leopold | Double | GreenHouse | 11,800 | 12,300 | 13,200 |
| Leopold | Leopold | Triple | | 10,400 | 10,900 | 11,800 |
| Leopold | Leopold | Triple | GreenHouse | 10,600 | 11,100 | 12,000 |
| Lowell | Lowell | Single with Bath | | 12,700 | 13,200 | 14,100 |
| Lowell | Lowell | Double with Bath | | 11,800 | 12,300 | 13,200 |
| Lowell | Lowell | Triple with Bath Type A | | 11,100 | 11,600 | 12,500 |
| Lowell | Lowell | Triple with Bath Type B | | 10,700 | 11,200 | 12,100 |
| Merit | Merit | Single Type A | | 11,100 | 11,600 | 12,500 |
| Merit | Merit | Single Type B | | 11,600 | 12,100 | 13,000 |
| Merit | Merit | Double with Bath | | 11,500 | 12,000 | 12,900 |
| Merit | Merit | Triple with Bath | | 10,700 | 11,200 | 12,100 |
| Ogg | Ogg | Double | | 11,600 | 12,100 | 13,000 |
| Ogg | Ogg | Double | Business Connect | 11,800 | 12,300 | 13,200 |
| Ogg | Ogg | Double | The Studio | 11,800 | 12,300 | 13,200 |
| Ogg | Ogg | Double with Bath | | 11,800 | 12,300 | 13,200 |
| Ogg | Ogg | Double with Bath | Business Connect | 12,000 | 12,500 | 13,400 |
| Ogg | Ogg | Double with Bath | The Studio | 12,000 | 12,500 | 13,400 |
| Ogg | Ogg | Triple | | 10,400 | 10,900 | 11,800 |
| Ogg | Ogg | Triple | Business Connect | 10,400 | 10,900 | 11,800 |
| Ogg | Ogg | Triple | The Studio | 10,600 | 11,100 | 12,000 |
| Phillips | Phillips | Single with Bath | | 11,800 | 12,300 | 13,200 |
| Phillips | Phillips | Single with Bath | Open House | 12,000 | 12,500 | 13,400 |
| Phillips | Phillips | Double with Bath | | 11,500 | 12,000 | 12,900 |
| Phillips | Phillips | Double with Bath | Open House | 11,700 | 12,200 | 13,100 |
| Sellery# | Sellery | Single | | 11,600 | 12,100 | 13,000 |
| Sellery# | Sellery | Single | StartUp | 11,800 | 12,300 | 13,200 |
| Sellery# | Sellery | Double | | 11,100 | 11,600 | 12,500 |
| Sellery# | Sellery | Double | StartUp | 11,300 | 11,800 | 12,700 |
| Slichter | Slichter | Double | | 10,500 | 11,000 | 11,900 |
| Slichter | Slichter | Double with Bath | | 11,550 | 12,050 | 12,950 |
| Smith | Smith | Single Type A | | 12,400 | 12,900 | 13,800 |
| Smith | Smith | Single Type B | | 11,600 | 12,100 | 13,000 |
| Smith | Smith | Single with Bath | | 12,700 | 13,200 | 14,100 |
| Smith | Smith | Double Type A | | 11,600 | 12,100 | 13,000 |
| Smith | Smith | Double Type B | | 11,100 | 11,600 | 12,500 |
| Smith | Smith | Double with Bath | | 11,800 | 12,300 | 13,200 |
| Smith | Smith | Triple | | 10,400 | 10,900 | 11,800 |
| Sullivan | Sullivan | Single | | 11,600 | 12,100 | 13,000 |
| Sullivan | Sullivan | Double | | 10,500 | 11,000 | 11,900 |
| Tripp | Tripp | Single Type A | | 11,600 | 12,100 | 13,000 |
| Tripp | Tripp | Single Type B | | 11,100 | 11,600 | 12,500 |
| Tripp | Tripp | Double Type A | | 11,300 | 11,800 | 12,700 |
| Tripp | Tripp | Double Type B | | 10,500 | 11,000 | 11,900 |
| Tripp | Tripp | Triple | | 10,400 | 10,900 | 11,800 |
| Waters | Waters | Single | | 11,600 | 12,100 | 13,000 |
| Waters | Waters | Single | WISE | 11,850 | 12,350 | 13,250 |
| Waters | Waters | Single with Bath | | 11,800 | 12,300 | 13,200 |
| Waters | Waters | Single with Bath | WISE | 12,050 | 12,550 | 13,450 |
| Waters | Waters | Double | | 10,700 | 11,200 | 12,100 |
| Waters | Waters | Double | WISE | 10,950 | 11,450 | 12,350 |
| Waters | Waters | Double with Bath | | 11,500 | 12,000 | 12,900 |
| Witte | Witte | Double | | 11,300 | 11,800 | 12,700 |
| Witte | Witte | Double | MLC | 11,500 | 12,000 | 12,900 |
| Witte | Witte | Quad | | 10,400 | 10,900 | 11,800 |
| Temporary | Temporary | Double | | 10,200 | 10,700 | 11,600 |
| Temporary | Temporary | Triple | | 10,200 | 10,700 | 11,600 |
| Temporary | Temporary | Quad | | 10,200 | 10,700 | 11,600 |